Mike Flanagan: It can't be real.....
Terrible, shocking news today that our high school classmate and dear friend Mike Flanagan tragically met his end last night.
I have not really absorbed the reality of this. Those of us in the Twin Cities have been calling the far flung members of the MPA class of 2001 about it.
Mike was awesome in his own way. He was certainly brave and daring. He was smart as hell and always had something clever to tell you, some cynical observation or moral principle or something.
Mike travelled on his own strange path, his own weird and savage journey to the heart of the American dream. He really wanted to get a spot somewhere quiet, somewhere 'off the grid' as he put it. He was always chasing that kind of freedom.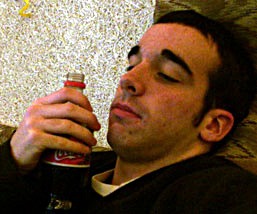 We are going down to the Groveland Tap right now. It seems like the right place to be.
We'll make sure that everyone knows what is happening with the services that will happen this week. Send me an email or call 651-338-7661. More info as things happen.
Commenting on this Story is closed.