Russian nuclear babe beauty contest, plus Chinibby! Iran: Dem rims keep spinnin even after the centrifuges stop
Heyo... Just wanted to give a quick "this site ain't cancelled yet" kinda thing. I am currently amused by Terry McAuliffe getting grilled on MPR. He's chairing Hillary's campaign and he's really lame and defensive. In other words, some things change but Terry stays the same.
In a nice twist, NickP and the Abbinator (abbitoir?) finally got Chinibby set up as their China blog. It's been fun to get my friends to nerd out on blogs this year, with the setting up the wordpress & etc.

In any case the only thing that really matters is a Russian beauty contest called "Miss Atom" or Список участниц. Мисс Атом-2007. Nice. Hit ArmsControlWonk for the latest on this - including commentary on Russian nuclear leopard print strategies. This contest is run by ROSATOM, a mysterious Russian conglomerate, and a pretty sweet website Nuclear.RU.
All in all pretty funny.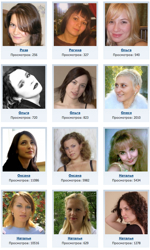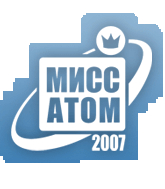 Meanwhile Ahmadinejad says that dem rims keep spinnin even after the centrifuges stop, BEYOTCH. Thanks to ArmsControlOtaku for the photoshopped image of the day - I dig the photoshop default gradient on teh letters.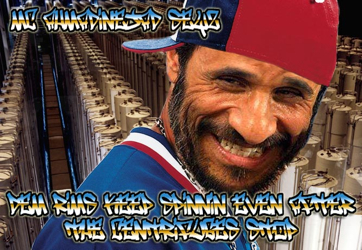 Commenting on this Story is closed.
Tags for Russian nuclear babe beauty contest, plus Chinibby! Iran: Dem rims keep spinnin even after the centrifuges stop