Even William Shatner is a suicide bomber these days; bombing vests Jump the Shark
Just saw a promo commercial for Boston Legal, that show with Shatner and Candice Bergen. For some reason Shatner was wearing a suicide bomber vest threatening everyone. I've decided this means that suicide bombing has "jumped the shark". JumpTheShark.com says that Boston Legal itself has not yet jumped the shark.
The ABC Boston Legal website has inspiring diagrams like this: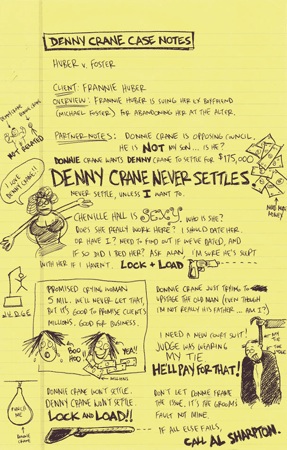 Anyhow, not really a big deal. But it seemed kinda striking. Pop bomber iconography.
Commenting on this Story is closed.