Night Watch (Nochnoi Dozor): Russia's biggest flick is totally sweet
I just wanted to make a quick note in favor of Russia's biggest film ever, Night Watch. Basically it's a kind of Moscow vampire apocalyptic Matrix with a lot of blood, vodka, whirling vortices of evil birds, and an exploding nuclear power station. As with many Russian stories it starts with a witch meddling in the supernatural domain, which triggers the moral downfall of the hero. Tarantino called it a masterpiece. Made on only $3.5 million!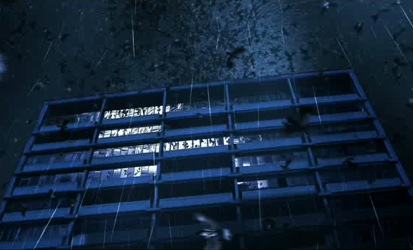 Here's the Curse Vortex!
Basically there are two eternal moral forces of "Others" locked into a truce: the evil guys who patrol the world on Day Watch, and the good guys who patrol on Night Watch. And the Day Watch can turn people into vampires by biting them. So everyone stomps around Moscow, get beat up and fight invisible enemies who are on an alternate plane called the Gloom.
In the first scene, the evil spider doll pops up and runs off. It returns for a crucial role in the sequel, Day Watch, which is a lot more downbeat - a typical worried second act of any trilogy.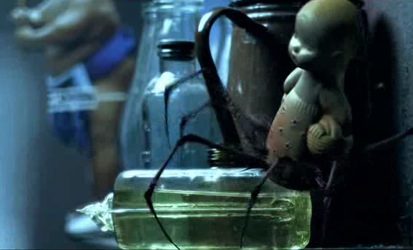 The Night Watch: More like Jeff Lebowski than Neo: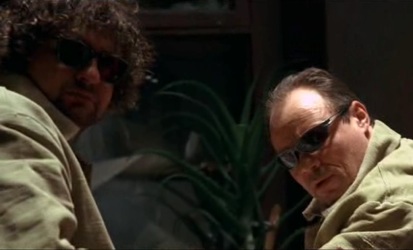 Obligatory crazy mediaeval apocalyptic showdown opens the film: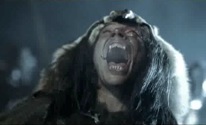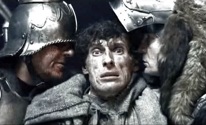 There are a lot of sweet throwaway bits that Hollywood might try to base a whole film on. One character is a were-owl. The Good and Evil individuals still live in shitty apartments across the hall from each other. And one character has an apocalyptic curse that attracts all doom - when she calls a guy who works at the nuclear plant, he goes nuts and the plant explodes.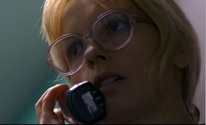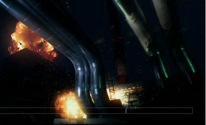 Reviews of Night Watch on RottenTomatoes and 1 2 3 4 5. From #5 the best quote:
What finally lingers past all of the fangs and borscht and explosions, though, is the endearing oddness of its tone, a downbeat, slogging feel to all the derring-do that's somehow distinctly Russian.
Both Night Watch and the more downbeat Day Watch can be located via BitTorrent and Fox has released Night Watch on DVD. Some fan translated Day Watch with subtitles - IE fansubs. Thanks internets...
Commenting on this Story is closed.