Religious-military complexes, mass psychotropic drugging in the water, and a Presence in the Sky: must be Nine Inch Nails' apocalyptic new Year Zero

A new concept album from Trent Reznor, "Year Zero," is an impressive 21st century take on dystopia, mechanization and the sense of the apocalypse. There's a story about a strange hand coming from the sky, monstrous militarization and so forth. The official site even has a GarageBand-compatible mix file for you to make your own remix of "Survivalism," which is a badass video of SWAT teams attacking a panopticon apartment building trying to kill the band. Nice! You can even listen to the whole album for free on the website! Here we see the Presence: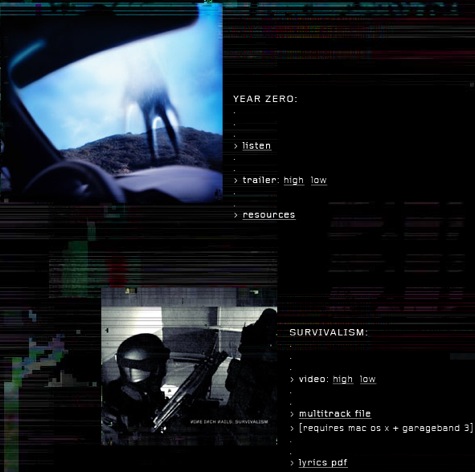 Along with this they put up a series of orwellian and surreal websites that wikipedia has deemed the Year Zero alternate reality game (and more here). First of all, the Church of Plano - I like Plano's Faithful Civil Patrol!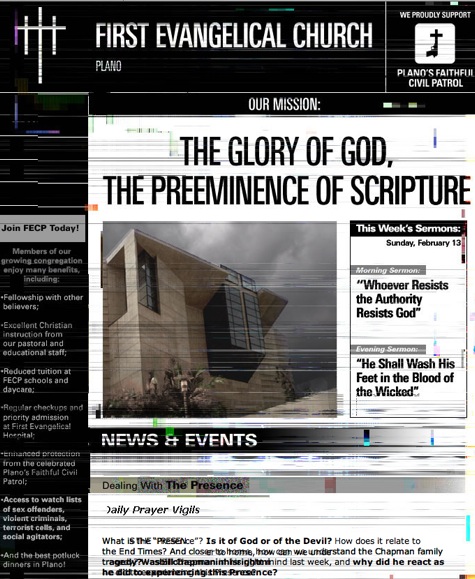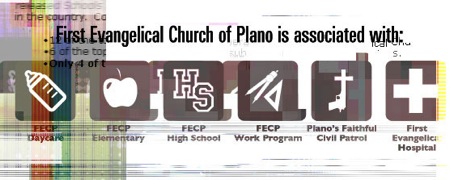 Then there's a website of some crazed assassin at BeTheHammer.net: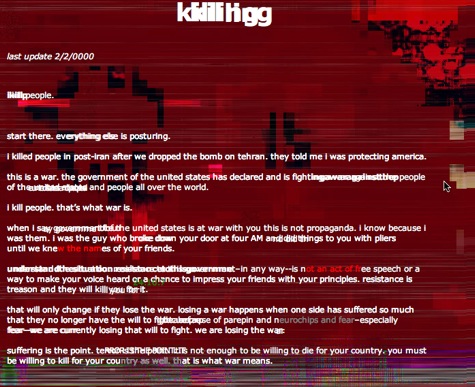 Paging General JT Ripper: For the X-files angle, IAmTryingToBelieve.com which has "Parepin information you need to know." In the future dystopia of bioterror attacks, Parepin is a government water additive that makes people dumb: Purity of Essence strikes again.....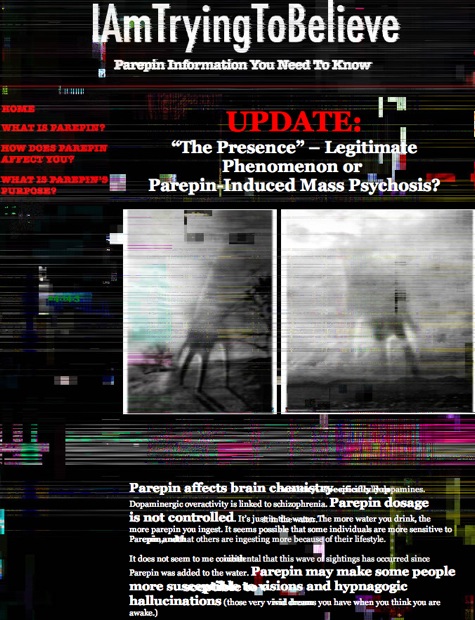 AnotherVersionOfTheTruth.com says America is Born Again, brought to us by the Bureau of Morality!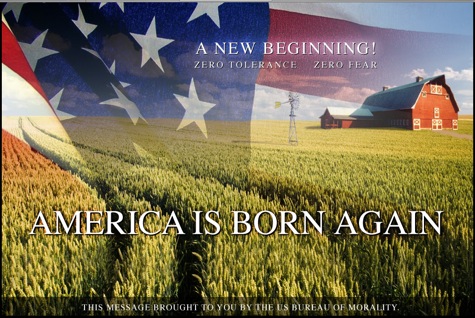 Finally, the Price of Treason.net is a series of 1950s style admonishments updated into the near-future dystopia world.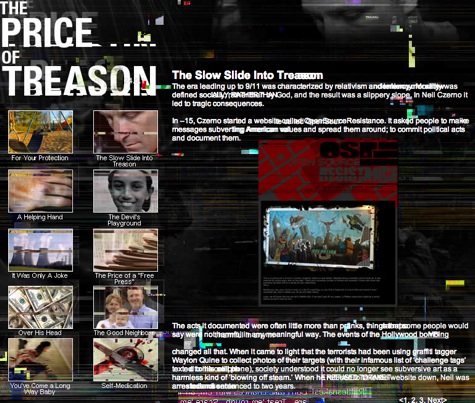 It's kinda like The Wall on Prozac I guess. The CD itself had a thermal color-changing finish, which turned from dark to light in the player. A binary code on the CD leads to another site, exterminal.net. I used a cold beer to press dark circles in it, then light fingerprints. Physically the sweetest CD ever, so it's a good thing NIN's trying to kill the format at the same time.
The album is much like NIN's others, harsh and weird, with a lot of very interesting industrial sequences. If you're into NIN it's great, and if you can handle ominous industrial music you'll probably like it. Really well executed, and an impressive artistic turn that goes beyond the dead CD format.
Commenting on this Story is closed.
Tags for Religious-military complexes, mass psychotropic drugging in the water, and a Presence in the Sky: must be Nine Inch Nails' apocalyptic new Year Zero