Viddy Still from Michael Ruppert appearance in Minneapolis - moar soon
Its taking a while but I have a lot of footage from Michael Ruppert's visit to St Anthony Main for the screenings of Collapse last week...
Overall it was quite awesome, with new items of geopolitics and a lot of jokes.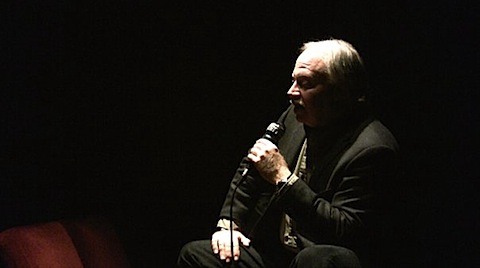 Plus the lighting looks like the movie which is neat :)
Standby on that one, I think I will make several short clips on the various subjects (9-11, Wellstone, debt, get ready now, the Fed & banking, geopolitics & Iran etc.) Ruppert and St Anthony Main, Bluemark Films & Mn Film Arts were all gracious enough to let me throw this together @ the very last second!
Need moar time for viddys!
Commenting on this Story is closed.