CIA Aircraft Shell Companies; FAA notices 119,000 unregistered aircraft for epic drugflight lols; Afghan drug informant/patsy blamed; Evergreen Dispersant Chemtrails; DEA rents plane from drug traffickers for total win in Fake War on Drugs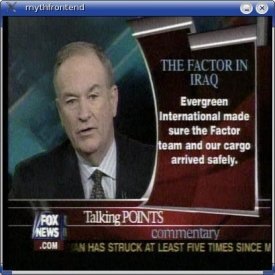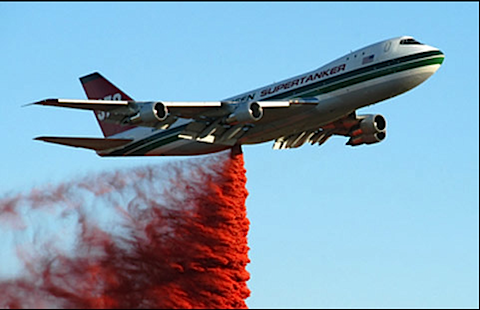 Going back to 2005:C.I.A. Expanding Terror Battle Under Guise of Charter Flights - New York Times
While posing as a private charter outfit - "aircraft rental with pilot" is the listing in Dun and Bradstreet - Aero Contractors is in fact a major domestic hub of the Central Intelligence Agency's secret air service. The company was founded in 1979 by a legendary C.I.A. officer and chief pilot for Air America, the agency's Vietnam-era air company, and it appears to be controlled by the agency, according to former employees.

Behind a surprisingly thin cover of rural hideaways, front companies and shell corporations that share officers who appear to exist only on paper, the C.I.A. has rapidly expanded its air operations since 2001 as it has pursued and questioned terrorism suspects around the world.

An analysis of thousands of flight records, aircraft registrations and corporate documents, as well as interviews with former C.I.A. officers and pilots, show that the agency owns at least 26 planes, 10 of them purchased since 2001. The agency has concealed its ownership behind a web of seven shell corporations that appear to have no employees and no function apart from owning the aircraft.

The planes, regularly supplemented by private charters, are operated by real companies controlled by or tied to the agency, including Aero Contractors and two Florida companies, Pegasus Technologies and Tepper Aviation.

....[the Masri rendition flight] ... episode illustrates the circumstantial nature of the evidence on C.I.A. flights, which often coincide with the arrest and transporting of Al Qaeda suspects. No public record states how Mr. Masri was taken to Afghanistan. But flight data shows a Boeing Business Jet operated by Aero Contractors and owned by Premier Executive Transport Services, one of the C.I.A.-linked shell companies, flew from Skopje, Macedonia, to Baghdad and on to Kabul on Jan. 24, 2004, the day after Mr. Masri's passport was marked with a Macedonian exit stamp.

Son of Air America: Aero appears to be the direct descendant of Air America, a C.I.A.-operated air "proprietary," as agency-controlled companies are called.

Just three years after the big Asian air company was closed in 1976, one of its chief pilots, Jim Rhyne, was asked to open a new air company, according to a former Aero Contractors employee whose account is supported by corporate records.

.......As the C.I.A. tries to veil such air operations, aviation regulations pose a major obstacle. Planes must have visible tail numbers, and their ownership can be easily checked by entering the number into the Federal Aviation Administration's online registry. So, rather than purchase aircraft outright, the C.I.A. uses shell companies whose names appear unremarkable in casual checks of F.A.A. registrations.

On closer examination, however, it becomes clear that those companies appear to have no premises, only post office boxes or addresses in care of lawyers' offices. Their officers and directors, listed in state corporate databases, seem to have been invented. A search of public records for ordinary identifying information about the officers - addresses, phone numbers, house purchases, and so on - comes up with only post office boxes in Virginia, Maryland and Washington, D.C.

But whoever created the companies used some of the same post office box addresses and the same apparently fictitious officers for two or more of the companies. One of those seeming ghost executives, Philip P. Quincannon, for instance, is listed as an officer of Premier Executive Transport Services and Crowell Aviation Technologies, both listed to the same Massachusetts address, as well as Stevens Express Leasing in Tennessee.

No one by that name can be found in any public record other than post office boxes in Washington and Dunn Loring, Va. Those listings for Mr. Quincannon, in commercial databases, include an anomaly: His Social Security number was issued in Washington between 1993 and 1995, but his birth year is listed as 1949.

Mr. Glerum, the C.I.A. and Air America veteran, said the use of one such name on more than one company was "bad tradecraft: you shouldn't allow an element of one entity to lead to others."
The Fake War On Drugs - exhibit 12245-12831221: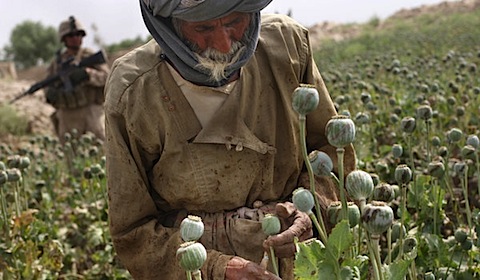 Propping Up a Drug Lord, Then Arresting Him - NYTimes.com

WASHINGTON — When Hajji Juma Khan was arrested and transported to New York to face charges under a new American narco-terrorism law in 2008, federal prosecutors described him as perhaps the biggest and most dangerous drug lord in Afghanistan, a shadowy figure who had helped keep the Taliban in business with a steady stream of money and weapons.


But what the government did not say was that Mr. Juma Khan was also a longtime American informer, who provided information about the Taliban, Afghan corruption and other drug traffickers. Central Intelligence Agency officers and Drug Enforcement Administration agents relied on him as a valued source for years, even as he was building one of Afghanistan's biggest drug operations after the United States-led invasion of the country, according to current and former American officials. Along the way, he was also paid a large amount of cash by the United States.
Meanwhile the Federal Aviation Administration concedes that its recordkeeping on more than a hundred thousand aircraft is totally hosed. This is amusing because the FAA was from the beginning set up this way to enable the rich and powerful to use small aircraft for protected criminal conspiracies. It has always been trivial for them to use shell companies and various dead-end forms of paperwork magic to hide direct ownership of drug trafficking planes. A state employee spelled a lot of this out for me, as if it were almost common knowledge.
Evergreen, Polar Air Cross, Air America, Civil Air Transport, the Flying Tigers, L3, Titan, Skyway Aircraft, Vortex, these are just a few of the classics from then and now. AIG had tons of aircraft and got its start by insuring drug planes around Asia quite a bit.
Contractors are allowed to import as much drugz as they want, and they are able to routinely use special bypasses inside airports. For example Evergreen was frequently able to get the keys to the 'sterile corridors' at JFK Airport which let them circumvent Customs. These kinds of criminal conspiracies are what the National Security Act of 1947 is all about.
Let's have some lulz:
The Associated Press: US senator calls for hearings on plane registry

NEW YORK (AP) — The chairman of the Senate subcommittee overseeing aviation said Friday he would recommend holding congressional hearings on aircraft registration after The Associated Press reported the Federal Aviation Administration was missing data on one-third of U.S. planes.

"We need to find out why, and how it can be brought back to have a registry that has credibility," said North Dakota Sen. Byron Dorgan, a Democrat.

The FAA says as many as 119,000 of the 357,000 U.S.-registered aircraft have "questionable registration" due to missing paperwork, invalid addresses and other paperwork problems.

In reports in 2007 and 2008, the agency warned that the gaps were causing loopholes that terrorists, drug traffickers and other criminals might exploit. Law enforcement agencies were increasingly turning to the FAA for information, and the registry needed more accuracy as the government launched new computer systems to track suspicious flights, it said.

On Friday the FAA said it was taking "proactive steps" to clean up the database by requiring all aircraft owners to re-register their planes over the next three years.

"The agency is moving to a mandatory re-registration system like the ones most states use to register automobiles, so we have more current and complete registration information in our database," the agency said.

Dorgan's counterpart in the House of Representatives, Rep. Jerry Costello, D-Ill., said Friday the FAA needs to improve its recordkeeping but stopped short of calling for hearings.

"Given the security issues at stake, revising and modernizing the registration process is necessary," Costello said in a written statement. "The FAA needs to ensure the re-registration process runs as smoothly as possible and that the maintenance of records is improved, and I believe the FAA is proceeding accordingly."

Both congressmen will soon be stepping down from their leadership roles in the aviation committees. Dorgan is retiring in January, and Senate leaders have not yet chosen a new committee chair.

Costello, a Democrat, will lose the post when Republicans take control of the House in January. His likely replacement, Rep. Tom Petri, R-Wis., was unavailable for comment on Friday, a spokeswoman said.

Until now, aircraft owners were only required to register once, when they purchased an aircraft. Errors accumulated over decades as new purchasers forgot to register, owners died, invalid addresses went uncorrected and junked aircraft went unreported, the FAA says.

In addition to law enforcement purposes, the FAA said it uses the database to contact owners about safety problems and locate planes that go missing.

Pilot groups said the outdated registry was not a security risk, noting the United States has other safeguards against terrorism.

The Transportation Security Administration does background checks on student pilots from other countries, air traffic controllers watch for suspicious flights, and the Department of Homeland Security has launched new computer systems to screen aircraft arriving from other countries.
EVERGREEN 0WNZ TEH CHEMTRAIL OPS IN GULF!
Photo of fire suppressant-equipped plane from Evergreen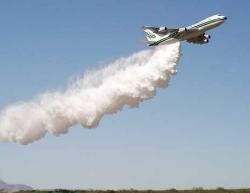 I got a kick out of a pretty interesting expose about Evergreen, which is a massive CIA cutout corporation created because the Church Commission was flushin' out a lot of covert ops. Evergreen's planes, many C-130s, were supposedly under the control of the US Forest Service for firefighting purposes, hence the tree name metaphor.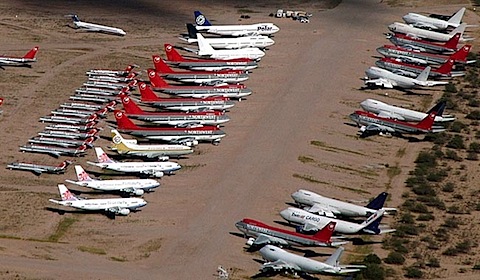 Evergreen is still extremely active and gets a lot of contracts. Evergreen International Aviation, Inc.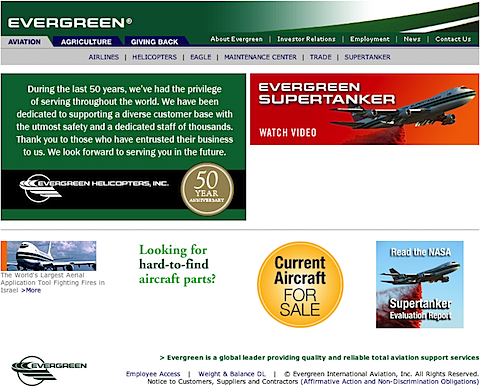 The website IntelHub.com posted that Evergreen is what else, engaged in spraying nasty chemtrails all over the place. Evergreen Air and a Secret Chemtrail Facility :
On Feb 18, 2010 NotForSale from the Intel Hub interviewed a whistleblower employed as a private contractor at an Evergreen Air facility. The information he provided was mind blowing. Never before had a whistleblower came forward about this top secret facility located in the Arizona desert north of Tucson. In the interview the whistleblower described how the facility is heavily secured by well armed personnel. During his time at the facility he was involved in retro fitting 727 and 747-c aircraft with liquid discharge tanks and aerosol sprayer devices. He has also confirmed reports of triangular black jets at the facility as well during his time there in the early 1990's. It is also important to note that the facility owns fully functional warbirds that have been fully restored from WWII, where all of the weapon systems and bomb bay doors are operable on the craft. This type of craft is not authorized by civilian, public or private use within the U.S. This would indicate that Evergreen Air is indeed a CIA operation. The Whistleblower has also heard there is an underground base at the facility and confirms there is a possible "Black Helicopter" base on site as well.Note: Evergreen Air also specializes in unmanned aerial drones.
Riki Ott: 'People Now Dropping Dead' In the Gulf : - claimed here Evergreen is spraying dispersants around the Gulf even now. A ton of posts saying Evergreen is involved: Search Results evergreen :
JFK airport attacker (patsy) worked at Evergreen: 'Plot to blow up New York airport would have made 9/11 look small' - Times Online
It is claimed that Mr Defreitas, 63, a naturalised US citizen born in Guyana, told the informant that he wanted to attack the airport because in the early 1990s he had seen missiles being shipped to Israel while he was working for Evergreen International Aviation.
Great list here: Known CIA Fronts includes Evergreen.
SSP SCIENCE TEAM MEETS NASA OFFICIALS AT EVERGREEN AIR CENTER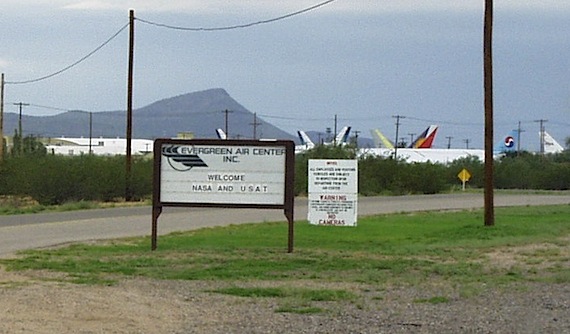 Nibbles from LewRockwell.com - William Norman Grigg:
"The CIA has always been involved in drug smuggling, and Evergreen or Air America has played a big role in it," Kleiman told me in a recent phone interview. "When I was working Customs at JFK, we had this huge problem with airline personnel using their secure keys to give unauthorized access to 'sterile corridors' that bypassed Customs inspection. Quite often this involved drug smuggling, and I've got ample reason to believe that Evergreen and other CIA assets were involved in it."
A few notes from AllSeeingI member @ AboveTopSecret: Chemtrails Flights Exposed - Evergreen Aviation (A CIA Front), page 1
EVERGREEN AVIATION...

Is possibly the largest Aviation and logistics company which is a major front for Government Black Ops. Also possibly the company responsible for the so-called Chemtrails Flights. Read what I have to say....

I have worked in a number or different aviation related jobs at a handful of airports over the past 15 years. I worked for FedEx for a few years as well as had direct contact with Evergreen Aviation and their employees.

The USPS (United States Postal Service) contracts all of the USPS Express mail, airmail, and overnight types of USPS services to FedEx because of the FedEx Express air logistics network which always has connecting overnight aircraft.

Evergreen Aviation is contracted by the USPS to pick-up the USPS shipments from FedEx. Evergreen Aviation then sorts the deliveries and USPS trucks pick-up the sorted deliveries and takes them to the individual post offices.

This system offers the perfect opportunity for a government run package logistics cover operation. Any airport which handles USPS can therefore be used to ship secret government shipments of ANYTHING (weapons, drugs, secret equipment, tech, documents, bombs, use your darkest imagination).

Also because the USPS is operated within the government the situation allows very easy financial back-scratching both ways and makes it easy to cover it up using and a combination of methods such as contracts, special accounts, and fake front companies to pay for the shipments. Just imagine how easy it would be for a guy in a suit to show up at a post office in Washington D.C. with a package and ship it overnight via the USPS and pays a huge amount for the service using a front-company government black-budget credit card to pay for it.

At my job with FedEx at two different airports, both times FedEx had this relationship with Evergreen Aviation. They would pick up the containers filled with USPS Express shipments from FedEx once we unloaded our FedEx aircraft. Then later, Evergreen would bring back outbound shipments for us to load on outbound FedEx aircraft.

I noticed a consistency with Evergreen Aviation at both locations: Their equipment and personnel were substandard. But from what I heard they were paid very well and had great benefits. This also sounds like a government operation: Contract work which is over-budgeted overpaid employees, equipment which is poorly maintained, and employees who don't ask questions.
And check it their website even promotes Weather Modification!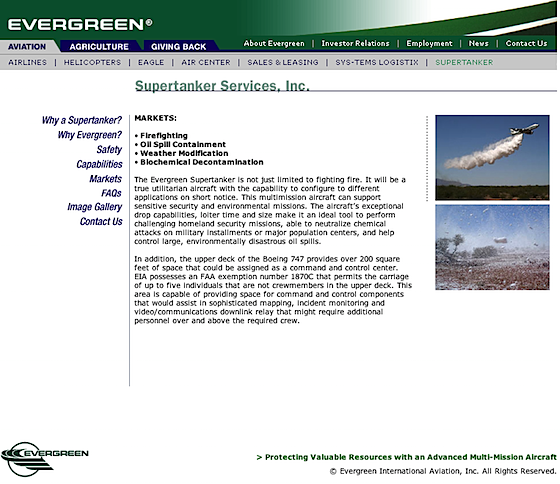 Massive contracts: A bunch of these are clearly not the same Evergreen but it's funny:Federal Contracts to Contactor(s) matching "evergreen", FY 2007, list of contractors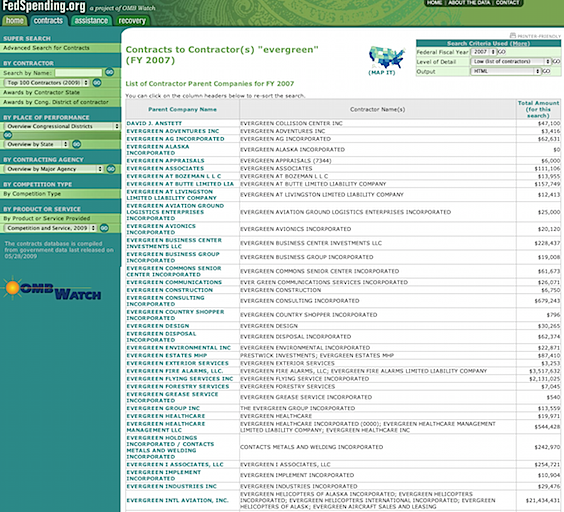 A moment for the Mad Cow Productions:
We can't touch this topic without referencing MadCowProd.com and Daniel Hopsicker, who was all up in the business with schemes like the massive Wachovia/Wells Fargo giga-moneylaundering conspiracies for years. Hopsicker has had to spend a lot of time on Venice, Florida, from whence the 9/11 flight trainer conspiracy and various other weird things have emerged. Supporting Hopsicker is worthwhile because as he sez: "Today's Drug Lords don't look like Tony Montana in "Scarface," but preppy Yale and Harvard-educated scions of America's traditional political elite, which in point of fact is what that they are."
Latest: Chairman Chavez, Oliver North & "co-conspirators not named as defendants"
New DEA Chief Tough on Chavez, Soft on American DrugLords

GOTCHA! 9/11 Heroin Pilot's 10-year Crime Spree Stopped

The Brassington FilesTeterboro Crash Trial Coverup

9/11 Drug Pilot Linked to Operation Blue Lightning

Pilot for 9/11 flight school considered "grave threat to national security"

Charter Company Ran Second Jet Off Runway

Arrested Pilot Flew Jets Owned by Clinton White House Official
CIA Drug Pilot Linked to Russian Mob
Pilot in New Jersey Crash Is Key Figure in Caribbean Probe
Dusty & 'the boys' - The CIA, the Narco-Republicans, & 5.5 tons of cocaine

etc etc.
Phoenix Air has its own shadyPlanez: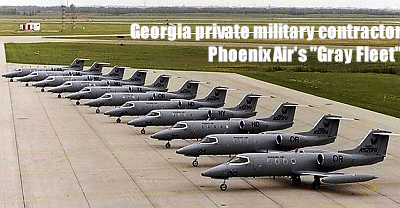 PostScript: Tulsa has Epic DrugWar Corruption Explosion! Drugs, money, police, informants. Scandal in Tulsa. - Drug WarRant // Scandal Roils Tulsa Police - WSJ.com including fake informants!
For Moar: cryptogon.com excellent early writeup, FAA Loses Track of 119,000 Aircraft; Situation Could Facilitate Terrorism and Drug Trafficking.
.... more random bits - Via IntelHub, a researcher into rad energy systems had a creepy-as-hell VeriChip and tumor removed. Good luck Bob Boyce!!!! Bob Boyce's un-requested Verichip and associated tumor removed. SICK!
UPDATE 12/16: Consider Cryptome.info featuring the Aero operations: http://cryptome.info/cia-plane-nc.htm
Also this has some moar shells listed: http://www.wikiwatch.info/us-war/rendition/Shell-companies/
Commenting on this Story is closed.
Tags for CIA Aircraft Shell Companies; FAA notices 119,000 unregistered aircraft for epic drugflight lols; Afghan drug informant/patsy blamed; Evergreen Dispersant Chemtrails; DEA rents plane from drug traffickers for total win in Fake War on Drugs