The Next Big Thing - Idle No More MN: Indigenous protest at Mall of America
Many hundreds, perhaps a thousand or more, Natives and supporters joined up at the Mall of America on Dec. 29 in sympathy with those struggling against the Canadian government. Burned sage wafted out into the crowd as echoes of drums & cheers throbbed off the walls. Reportedly, many were in extra high spirits later Saturday at the Minneapolis American Indian Center New Year's Powwow gathering, as so many indigenous people have mobilized so quickly across international borders in just recent days.
This went off way easier than some expected. I heard secondhand something like that management had offered the rotunda - or at least, more like there was an understanding that there would not be arrests. Earlier someone said that a VP for Operations had called and threatened arrests a little while after the event was first suggested, so in any case MOA management didn't want arrests to happen it appears. The rotunda which was full of Xmas stuff, and instead everyone headed for the large space on the Northeast corner in front of Sears.
(Another likely factor: I heard from one person that MOA owners are still trying to get in on a casino, so they had a fiscal incentive to work something out & not get the MN tribes angry. There have been casino plans near the Mall site previously, years ago Caesar's spent lots of money in Minnesota lobbying for this, & the dream of raking cash from Japanese tourists continues...)
It was really nice to be able to livestream this to GlobalRevolution.tv and a wider audience. A Best Buy ad placard overhead declared "The Next Big Thing" which seemed quite appropriate!
Earlier videos from the first US demonstration: Idle No More in Minneapolis: First indigenous protest vs new Canadian repression in the United States - The Seventh Fire isn't just an Anishinaabe thing!
Main video: Not great audio at the high levels, but good interviews I think. Please remix - Creative Commons!
Shorter clip shot by a friend:
Additionally a friend sent video of a pretty sketchy guy that admitted to being a corporate videographer, though he did not say for where. Here are the 2x clips of this guy:
Photo via Patricia Shepard: (SRC)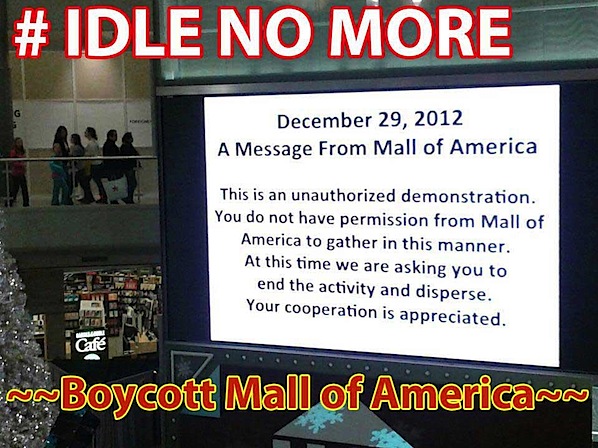 Image by Robert DesJarlait: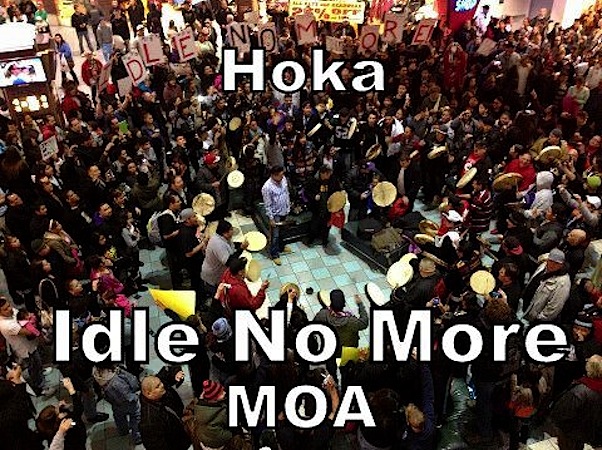 All these videos are licensed Creative Commons - with attribution. So please remix!
If you see this guy taping your events - well watch out for him!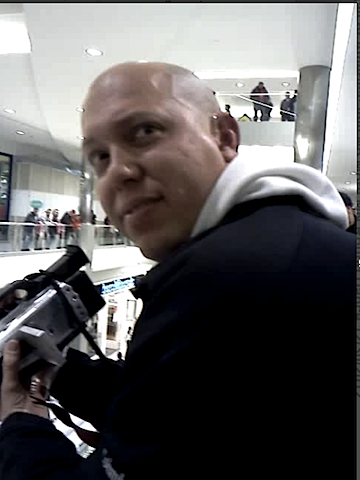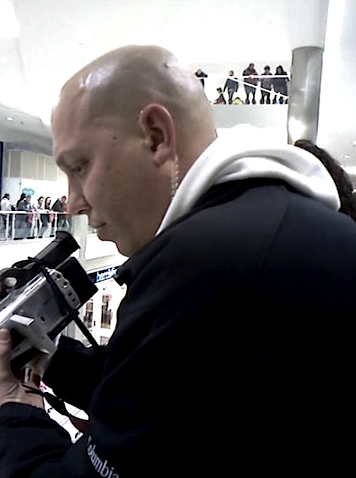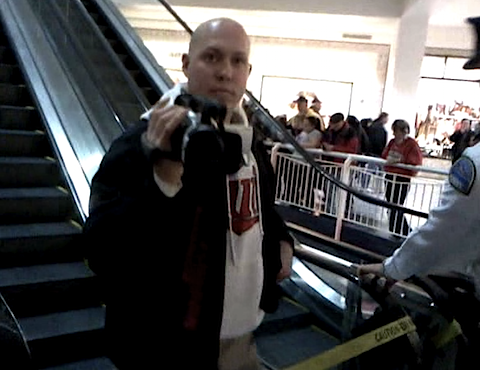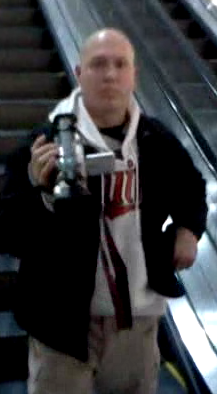 This guy reminded me of earlier work on the weird Mall of America shady intelligence operations & Suspicious Activity Reports, which I and some other colleagues with TC Indymedia discovered a few months before PBS made a big deal out of it. Here is the video that I shot in late 2010 about this:
You'll see a certain resonance with this weird guy. [Also this was the same group of people evaluative state law enforcement intelligence systems who I notified of the routine laundering of drug money through the banking system including the Federal Reserve (VIDEO). Good times!]