Drupal 8 & Drupalcon 2013, Open Source content management grabs brass ring; Weather.com, e-commerce linkdump & much moar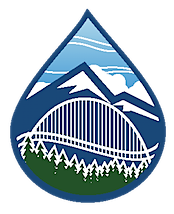 So North America's Drupalcon 2013 is happening in Portland this week - a lot of people are bringing the A-Game. I got out to the 2011 & 2012 Drupalcons in Chicago & Denver, but can't this year.
Regardless here are a bunch of links I quickly slammed together about what's cropping up in the Drupal world nowadays. Roughly formatted for my own note-keeping, this may make very little sense to non-techies.
WTF IS Drupal? [drupal.org] It's an open source [Linux style GPL license] Content Management System (CMS) & framework, which can be used to build many different types of websites, including e-commerce & social networks. See INTRO to: Introduction to drupal slideshow, excellent.
I've mostly been working as a Drupal developer or done jobs involving Drupal site building work since 2007. Contact me hongpong AT hongpong.com re Drupal stuff if interested.
Drupal 8 is being developed in the community with a number of different major initiatives - as critical bugs get closed out and various ambitious plans, APIs etc shakes out. It will take a while to get sorted out, but brings really major, and indeed overdue, end user and site building enhancements, along with major simplification of the often crufty code inside Drupal's core module set.
Probably a great headliner, Weather.com has committed bigtime, making this the highest-traffic Drupal site to date.Weather.com Moving to Drupal | Acquia. Well done people - 100,000,000 unique visitors/month is the win! Also: Twitter Blog Running on Drupal not WordPress | LevelTen. And the Louvre!
Drupal community: Many of the following links are from the main commercial sites of major Drupal consultancies like Acquia. In some ways the Drupal community consists of consultancies, academics as well as people not engaged with Drupal commercially.
Overall the major organizing principle involves mutually providing very sophisticated free software to build up a large digital commons - while running businesses around designing, maintaining & developing that software. Some issues like "module X is pushed by consultant Y, module Z by group A," can bubble up, but this interesting balance of cooperation and competition results in plenty of free code for any takers, as well as increasingly spiffy SaaS (software as a service) vendors.
Evolution of Drupal governance: See Creating a structure for Drupal governance and Community Working Group.
The raising of skrillos for core: Funding Drupal Core Development | Lullabot
///////
In the Web Scene: There are many competitors & rivals in the CMS world and beyond. Drupal is Among the Big Boys in Open Source Communities | Forum One. And the general market: The 2013 Future of Open Source Survey Results. Reg reqd: Is It Time To Consider Open Source WCM For Digital Experience? | Acquia.
Here Google Trends shows Wordpress buzzing bigtime, and the decline of Joomla. Google Trends - Web Search Interest: drupal, wordpress, joomla - Worldwide, 2004 - present. Also the world map of interest in Drupal shows a pretty slid geography, with India, Africa, South America etc interested. See localize.drupal.org for crowd sourced translation services. See also Propeople | Spreading the magic of Drupal in Latin America. well attended!
Wordpress is complementary to Drupal in a lot of ways - used for blogging, open source and PHP based, with a really impressive market share and reach. Lol this and followed by The epic failure of "The RedHut of Drupal" :) and april foolz.
Publishing on interwebs: getting pretty good these days. webinar viewable w free login: Drupal for Publishers: How to Build a Better Newsroom CMS [May 14, 2013] | Acquia.
///////
All over the Government: Drupal is now a major accepted website development option for both the US federal & assorted international, regional, local governments. Drupal Gov Days 2013 | drupal4gov August 14-15 8:30am-5pm at NIH Campus, Natcher Auditorium.
Drupal for the European Commission: BoFSession at DrupalCon Portland 2013 | Pronovix interesting stuff.
Digital Agenda for Europe - European Commission powered by Drupal. Lol how can this be copyrighted [see footer]? Ohh EU :/
Georgia Peaches: Georgia.gov | drupal.org developed by Phase2, Mediacurrent, Acquia, and the OpenPublic Drupal distribution. Very detailed infos including the use of the Features module across many state government agencies! Good list of modules here. Georgia Technology Authority: Leading the way for Drupal in State Government | Phase2. 52 agencies? Damn skippy!
////////
D8 Core projects: See this all here.Drupal 8 Updates and How to Help | drupal.org. Also: Reducing risk in the Drupal 8 release schedule | Dries and Want more features in Drupal 8? Help fix bugs! | Dries. On May 16, "Currently, we have 27 critical bugs, 41 critical tasks, 155 major bugs, and 149 major tasks. ". Usually at Drupalcon a lot of major design issues get hashed out. There are also sprints ie: Participate in a Global Drupal Sprint this weekend. Dated but relevant: Updated Drupal 8 release schedule | Dries
Entity API & now Entity Reference in D8 core: a big deal for Drupal Commerce as well, with Entity Reference now in Drupal 8 core. It's a toolkit using pointers between nodes and entities - like "X is a member of Y" relationships.
Also you can use Entity API & Entity Reference to build fancy data dashboards. This is super cool: Using Drupal 7 Entity Reference to help Create User Dashboards | LevelTen | Dallas, TX. and How to Create Single-Page Apps With Drupal | Acquia. and If you aren't using Entity API to create nodes, you are doing it wrong | LevelTen // Working with Entities in Drupal 7 Series
E-Commerce: A Lot needs to be said. This is indeed probably going to turn into New Hotness with major market demand as people dump crumby old shopping carts and un-integrated forum software, Drupal offers a far better all around suite without licensing fees. See Sponsored blog post: Where should Drupal professionals focus for the next phase of growth? | Drupal Association
Part of the theory is here: Customer Experience: Where Content, Commerce & Community Collide
Drupal Commerce 2.x Roadmap Posted | Drupal Commerce - very successful and going to become more so. Drupal Commerce uses the Rules module for business logic - meaning you don't need to be a coder to make different commercial processes or functions happen. Drupal Commerce 2.x Roadmap | Drupal Commerce
Social Media stuff: Because a lot of modules bring third party services to bear, social media Drupal integration is a well coded & supported area. Socialize your Drupal site in 5 Easy Steps | LevelTen.
One popular module: Social media | drupal.org and Widgets | drupal.org
Social media presence On The Web | drupal.org
Distributions: Much like with Linux you can get different Drupal distributions for different purposes - auto-configured upon installation with different themes, workflows, etc than generic Drupal. Open Enterprise | drupal.org uses a new Apps style approach for various website features.
/////////
MISCELLANEOUS: Sandbox projects are not officially approved by the Drupal community in any sense, though you can obtain them via drupal.org. There are some very cool ideas lurking in sandboxes.
jcarballo's sandbox: Diffbot | drupal.org. Scan the news. 3rd party integration
Drupal 8, aural interfaces and groundbreaking accessibility at Drupalcon Portland | Rootwork | Nonprofit Technology. Excellent news here.
Twig - a kind of dynamic theme markup technique - may not make it into D8 - I'm unclear about the topic. But anyway follow up here: pixelmord's sandbox: Drupal 8 Twig Sandbox | drupal.org. Improving all HTML markup, also re TWIG: [meta] Creating Dream Markup [#1980004] | Drupal
General performance testing: Round 5 results - TechEmpower Framework Benchmarks. Symfony2 not so hot. hmmm
D8 Translation big now. A bug thread involving Russian for example - getting more non-English into core: Use new Transliteration functionality in core for machine names [#1842718] | Drupal. Also RTL fixed for one theme! another bit.
Meet the Larks at DrupalCon Portland | Exaltation of Larks
Tumblr, hell we can make our own microblogz dangit. One BILLION Dollaz phaw...Hell No, Tumblr Users Won't Go To Yahoo! | TechCrunch
Breaking up the Monolithic Drupal Site with a Subdomain Multisite | LevelTen | Dallas, TX - very interesting, we will see what they do about single sign on. Perhaps LDAP? Lightweight Directory Access Protocol (LDAP) | drupal.org
internal to community is the bug threads. let's polish: Drupal.org D7 - improving issue pages | Drupal Association
Looks fantastic for subscription based anything: Easily integrate subscription billing on your Drupal site with Recurly
Perfect infographic does show why Pantheon is attractive - far fewer hosting and Linux tuning hassles which indeed often divert focus: Pantheon-Drupal-Developers-Road-to-Server-Hell-Infographic.jpg (1000×3946)
WSCCI is one of the D8 core initiatives. [META] WSCCI Home Stretch [#1983534] | Drupal. The new config system and javascript ie. JavaScript settings moved from Drupal.settings to global drupalSettings variable | drupal.org. . Integrate config schema with locale, so shipped configuration is translated [#1905152] | Drupal
Coherency in UI evolution: [meta] New visual style for Seven [#1986434] | Drupal and Proposal: A Style Guide for Seven | Drupal Groups
For developers: drupal_array_merge_deep | Drupal every day recursive merge. good site too. HOOKS people: How to invoke a new hook in a Drupal module | BeFused. Project mgmt: Planning Your Drupal Site | Mediacurrent Blog Post
SPARK for UI: Spark | drupal.org This has helped field test new D8 UI fixes and polishes. Webinar Wrap Up: Drupal 8 and Spark Simplify Responsive Design | Drupal Association. Drupal Association Webinar: Drupal 8 and Spark Simplify Responsive Design, Mobile | Acquia
MAPS. ARCgis for MapFreaks: energee's sandbox: ArcGIS | drupal.org. there is tons of other map stuff including OpenLayers and Mapbox.com as well worth looking at.
Creating Passionate Users: Attenuation and the suck threshold - saying that Pantheon helps: Drupalista Kelly Bell Shares the New Way of Developing on Drupal | Pantheon
it takes a half dozen people or moar to cover webchick's workload for maternity leave! Heads up: Maternity leave starting next week | webchick.net. Learn MOAR: "My job is to make Drupal awesome": meet Angie Byron - part 1 | Acquia. Very informative.
Looking for a Few New Site Builders | Drupal Association
Helper | drupal.org handy utilities from Dave Reid including a mail logger!
Menu Link Bundles. Confusing? Perhaps but gabor has a chart: Introduce menu link bundles per menus [#1966298] | Drupal
Typical local sprint: Village of Oak Park DUG Community Cultivation Grant report for the DA | Drupal Association
What is up with Fields: New Field Bases and Instances in Features | Phase2. This appears to be a big deal for Features building hmmm..
GIT. Learn your git. this is key. A recipe for a sane git process in Drupal's patch based workflow | PreviousNext. One branch per issue champs!
My Review of Frontend United 2013 | Darren Mothersele - brit conference.
Online event registration setup: Event Registration Site with Panopoly, Drupal Commerce Registration and Stripe: A Drupal, Awesome-sause Mashup. Spinoff. http://myeventsite.co/
////////
REST and Data plumbing; To Guzzle data: now in D8 core: Propeople | Introduction to Service Guzzle module. They're trying to integrate much more than just serving up webpages in the conventional sense. So how do you run iPhone, Android apps etc?
REST and other technologies break down yr internets data into smaller, more dynamic chunks than basically the old "load an HTML page" experience. Ensuring a certain basic level of REST design is a major part of D8. Guzzle is in D8. This is an outgrowth of the powerful Services module - for example see Propeople on Services.
Also LOL WebVisions 2013: Putting the Web in constant motion - WOOSHY STUFF!
////////
Theming: Looks nice. Aurora | drupal.org anyone tried it? Aurora 3.0 - Magic Birds and Boars | Snug.ug
And Best Drupal 7 Responsive Themes and 10 Free Drupal Themes for 7.x
7 modules to help with your Drupal responsive design | Web Omelette. Includes IOS Retina stuff.
More acquia snippets: The Three C's of Modern Web Site Management | Acquia & Best Practice Checklist for Building a Drupal Website | Acquia // White paper: Resource Guide: Developing for Mobile on Drupal | Acquia. Controlling Your Site Layout Using The Mobile-First Omega Theme | Acquia
Clutch for forms with AJAX: unwieldy Drupal forms are an issue. could be win here? Yet another method to simplify making multipage/multistep Drupal forms | Sina Salek Official Site and Field Group Ajaxified Multipage | drupal.org
LOL unrelated: "I Contribute to the Windows Kernel. We Are Slower Than Other Operating Systems. Here Is Why." - Zorinaq
Anyway I will leave this linkdump there for now - hopefully this points to a few helpful areas.
Commenting on this Story is closed.
Tags for Drupal 8 & Drupalcon 2013, Open Source content management grabs brass ring; Weather.com, e-commerce linkdump & much moar