BREAKING: NSA whistleblower Russ Tice says Obama spied on by NSA; Colin Powell's telecoms tracked by NSA satellite tech
///// UPDATE Friday 2pm Central: Tice got squelched by shady NBC lawyers at the last second according to BoilingFrogsPost.com:

Today MSNBC aired an interview with Mr. Tice disclosing "some" of his revelations, thanks to the vigilant activists who tirelessly shared and disseminated Mr. Tice's revelations and interview audio. Interestingly, at the last minute, MSNBC told Mr. Tice that they would NOT include his revelations on NSA's targeting of Obama, elected officials, attorneys, judges and activists. Basically, they censored his entire testimony on these stunning allegations!
In a correspondence with Boiling Frogs Post immediately following his censored interview with MSNBC Mr. Tice stated: "When they were placing the ear-phone in my ear with less than ten minutes left till my air time, the producer in New York said that their lawyers were discussing the material, and at this time, they did not want me to mention anything about the NSA wiretaps against all the people and organizations that I mentioned. That is how it went down. I did say on the air that I know it is much worse and would like to talk about that some time."
- See more at: http://www.boilingfrogspost.com/2013/06/21/msnbc-censors-nsa-whistleblow...
The heat is on and the squirrels are getting squirrelly!!! /////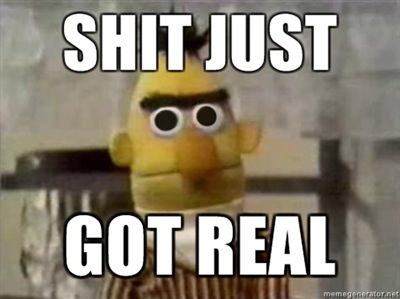 Been waiting to hear more material from Russ Tice, one of the earlier NSA whistleblowers. Fortunately one of our ol' underdogs BoilingFrogsPost.com & Sibel Edmonds got Tice to lay out a lot of new stuff. Tice was a major source for NSA revelations including the 2005 NY Times warrantless wiretapping story.
Named NSA targets by Tice include current Supreme Court Justice Alito, Sen. Dianne Feinstein, Hillary Clinton, Rep. Henry Waxman, then-Sen. Evan Bayh, Sen. John McCain, Sen. Jay Rockefeller, then-US Rep. Kucinich. And of course President Obama.
Here is a quick clip: via very big on FiredogLake: BREAKING: NSA Whistleblower Russ Tice Alleges NSA Wiretapped Then-Sen. Candidate Barack Obama | MyFDL
In this bombshell episode of the Boiling Frogs Post Podcast Show NSA whistleblower Russ Tice joins us to go on record for the first time with new revelations and the names of official culprits involved in the NSA's illegal practices. Mr. Tice explains in detail how the National Security Agency targets, sucks-in, stores and analyzes illegally obtained content from the masses in the United States. He contradicts officials and the mainstream media on the status of the NSA's Utah facility, which is already operating and "On-Line." He reveals the NSA as a Deep State that targets and wiretaps US political candidates for its own purposes. We discuss the latest controversies involving the NSA, PRISM, Edward Snowden, and the spins and lies that are being floated by the US mainstream and pseudo-alternative media. Do NOT miss this revelatory interview.

Listen to the preview Here - See more at: http://www.boilingfrogspost.com/2013/06/19/podcast-show-112-nsa-whistleb...
DOWNLOAD HERE > http://www.boilingfrogspost.com/podpress_trac/web/20927/0/BF.0112.Tice_2... - you may want to skip to about 50 minutes to catch the name dropping space spying going on.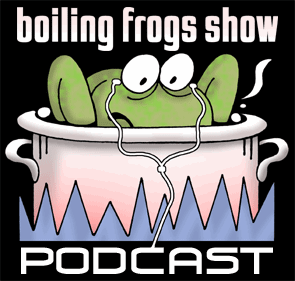 "Here's the big one ... this was in summer of 2004, one of the papers that I held in my hand was to wiretap a bunch of numbers associated with a 40-something-year-old wannabe senator for Illinois," he said. "You wouldn't happen to know where that guy lives right now would you? It's a big white house in Washington, D.C. That's who they went after, and that's the president of the United States now."
There was a lot of specific references to space-based platforms - that is National Security Agency satellite technology - which was Tice's specialty to which he has now apparently turned The Blowtorch with excellent timing.
The story is getting out now. Bush-era whistleblower: Obama was NSA wiretap victim in 2004 | The Daily Caller. Huffpo did a quick post: Russ Tice, Bush-Era Whistleblower, Claims NSA Ordered Wiretap Of Barack Obama In 2004. Duly flagged on Cryptogon: Russ Tice on Boiling Frogs Podcast
Iran's press service flagged it: PressTV - NSA spied on Obama: Whistleblower
At the Guardian: Procedures used by NSA to target non-US persons: Exhibit A – full document | World news | guardian.co.uk && Revealed: the top secret rules that allow NSA to use US data without a warrant | World news | guardian.co.uk
Vast discretion vested in NSA analysts -- Glenn Greenwald http://www.guardian.co.uk/commentisfree/2013/jun/19/fisa-court-oversight-process-secrecy

The vast amount of discretion vested in NSA analysts is also demonstrated by the training and briefings given to them by the agency. In one such briefing from an official with the NSA's general counsel's office – a top secret transcript of which was obtained by the Guardian, dated 2008 and then updated for 2013 – NSA analysts are told how much the new Fisa law diluted the prior standards and how much discretion they now have in deciding whose communications to intercept:

"The court gets to look at procedures for saying that there is a reasonable belief for saying that a target is outside of the United States. Once again – a major change from the targeting under Fisa. Under Fisa you had to have probable cause to believe that the target was a foreign power or agent of a foreign power. Here all you need is a reasonable belief that the target is outside of the United States …

"Now, all kinds of information can be used to this end. There's a list in the targeting procedures: phone directories, finished foreign intelligence, NSA technical analysis of selectors, lead information. Now, you don't have to check a box in every one of those categories. But you have to look at everything you've got and make a judgment. Looking at everything, do you have a reasonable belief that your target is outside the United States? So, cast your search wide. But don't feel as though you have to have something in every category. In the end, what matters is, 'Does all that add up to a reasonable belief that your target is outside the United States?'"

So vast is this discretion that NSA analysts even have the authority to surveil communications between their targets and their lawyers, and that information can be not just stored but also disseminated. NSA procedures do not ban such interception, but rather set forth procedures to be followed in the event that the NSA analyst believes they should be "disseminated".

The decisions about who has their emails and telephone calls intercepted by the NSA is made by the NSA itself, not by the Fisa court, except where the NSA itself concludes the person is a US citizen and/or the communication is exclusively domestic. But even in such cases, the NSA often ends up intercepting those communications of Americans without individualized warrants, and all of this is left to the discretion of the NSA analysts with no real judicial oversight.
Also: FBI Admits That Obeying The Constitution Just Takes Too Much Time | Techdirt
And: Skype Provided Backdoor Access to the NSA Before Microsoft Takeover [NYT]
Plus: Straight Outta Government: GSA Mulls Deal With Rap Genius - Nextgov.com (wat?)
And: Obama's crackdown views leaks as aiding enemies of U.S. | McClatchy
Wowww… busy days people. It's amazing to see a suppressed narrative like the NSA domestic spying apparatus suddenly catch such traction in so many quarters!
The other heinous thing - well one other thing - is the secret TPP treaty. I'm glad reelected Rep. Alan Grayson is going to kick at it. First Congressman Allowed to Read Secret Treaty Says "This ... Hands The Sovereignty of Our Country Over to Corporate Interests" | Zero Hedge
The TPP is nicknamed "NAFTA on steroids." Now that I've read it, I can see why. I can't tell you what's in the agreement, because the U.S. Trade Representative calls it classified. But I can tell you two things about it.

1) There is no national security purpose in keeping this text secret.

2) This agreement hands the sovereignty of our country over to corporate interests.

3) What they can't afford to tell the American public is that [the rest of this sentence is classified].

……..

It is ironic in a way that the government thinks it's alright to have a record of every single call that an American makes, but not alright for an American citizen to know what sovereign powers the government is negotiating away.

***

Having seen what I've seen, I would characterize this as a gross abrogation of American sovereignty. And I would further characterize it as a punch in the face to the middle class of America. I think that's fair to say from what I've seen so far. But I'm not allowed to tell you why!
Also: Warren on Trans-Pacific Partnership: If people knew what was going on, they would stop it | The Raw Story
Alright leaving this here for now. Get tuned in and look around - the truth is out there! SAIC, Booz Allen Hamilton, the grip of your sorts on all our lives is in for its createst challenge yet. The infosec praetorians are overdue for a fall in their space-age egos!
Commenting on this Story is closed.
Tags for BREAKING: NSA whistleblower Russ Tice says Obama spied on by NSA; Colin Powell's telecoms tracked by NSA satellite tech