Money Warz: Emperor Pipeline, Darth Banker, Luke Whistleblower & Chomsky wan Kenobi & The Trans-Pacific Partnership Death Star need yr help!
Here is a fun art project against the evil Trans Pacific Partnership treaty of Doom! Please pass the word or a couple bucks for Money Warz, a street art performance getting the Occupy Wall Street band back together on the 2nd anniversary, Sept 17 2013 - the goal is $1000 or moar... If they can get up to say $4K things could really get epic.
See earlier: July 22nd: Trans Pacific Partnership discussion & community QA with Keith Ellison, IATP & MN Fair Trade Coalition. Malaysia Round starts July 15 | HongPong.com. [I have suggested including to Ellison to post a simple bill that would ban the US trade representative from having secret files - hopefully others can pick up on the idea!]
Fortunately, much of the gear for this project including the Nosferatu mask & around 100 money trooper masks have already been created, but can be creatively extended and remixed for great lulz. Some of the puppets have already been used for great success in Albany and elsewhere - the money troopers of the Didactic Empire were the honor guard for a marriage between a corporation and a politician, which defined corporatism in widely carried stories on corporatism and campaign finance in May 2013.
Here's a blurb:
Hello,

The one percent have a dream - a global corporate coup called the Trans-Pacific Partnership (TPP) - a secret trade deal to be fast tracked into law in October, no debate or amendment. And neither the public nor the media have been permitted to see this NAFTA on steroids - just the 600 corporations that are quietly writing it behind closed doors! This is what plutocracy looks like.

Please support our kickstarter to fund a huge theatrical spectacle in Times Square on the 2nd anniversary of Occupy Wall Street, to force attention and build awareness - while we still can.

Money Warz, a Star Wars parody, presents:

http://www.kickstarter.com/projects/tedword/money-warz-tpp-death-star-ca...

Thank you!

Elliot and Ted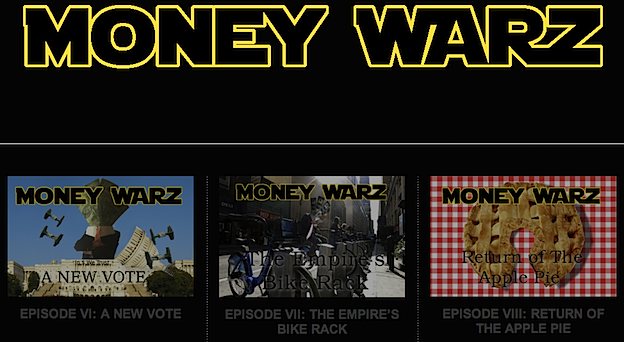 Check out a few pics of these epic puppets designed and built earlier by Elliot, showing the general visual style of these amusing political icons. They remind me of Heart of the Beast & MayDay in Minneapolis.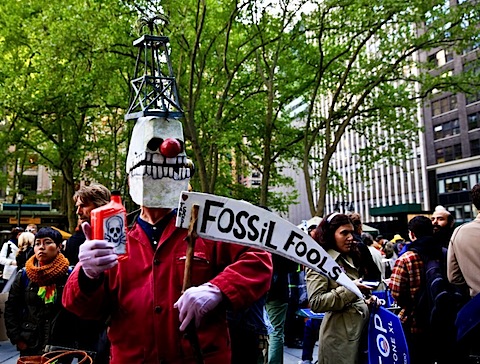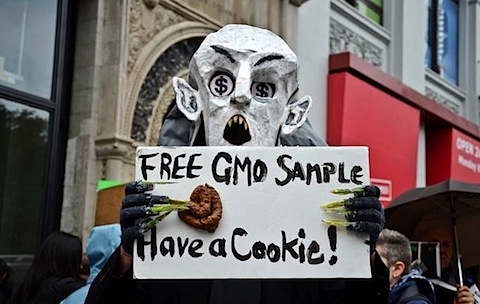 This Statue of Liberty is great - I'm near the original plaster cast for it right now!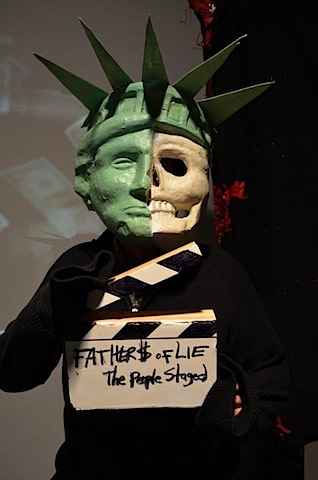 The money troopers guarded Mitt Romney, Obama and the Monopoly Man in Times Square on Election Night 2012.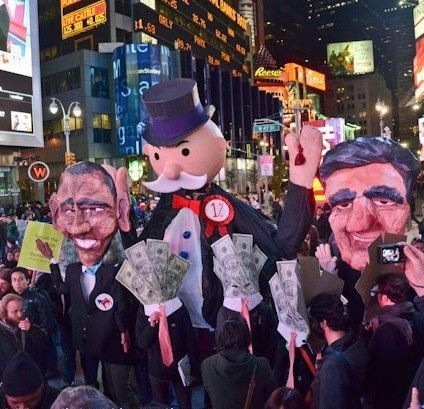 I approve the Fossil Fool!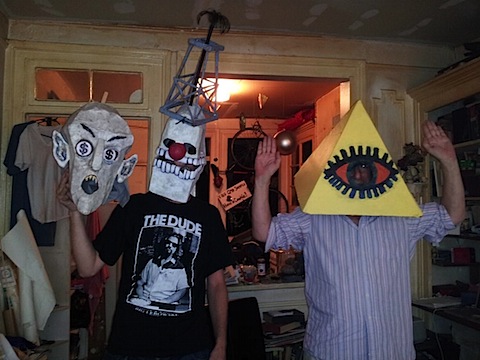 By the way, related predecessor project. Here is the video of the Pyramids at Another End of the World Part One:
And some other related material like the Tax Dodgers which made it into the Cooperstown NY National Baseball Hall of Fame...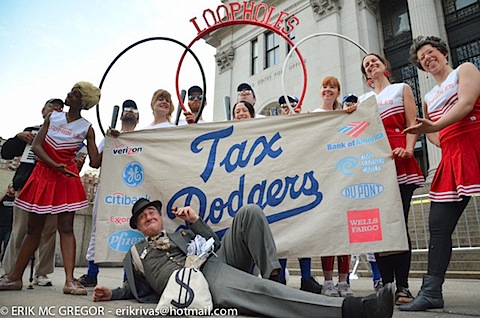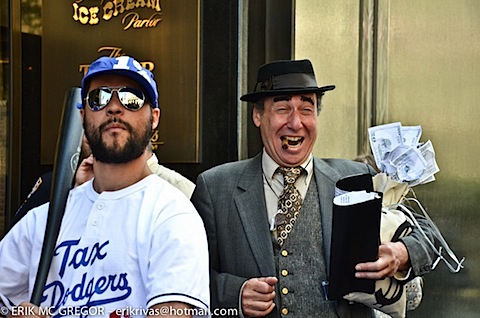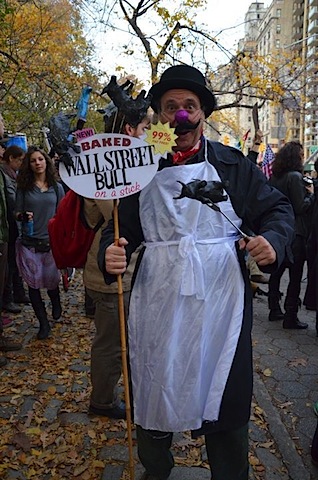 And see earlier - the thumbnail AP, even Capt. Ray Lewis was there: Anti-fracking groups rally in Albany, urge ban. Anyhow I think the TPP project is definitely worth supporting and would be a good way to reach lots of people through humor.