Iran-Contra is not dead: Gary Webb's Dark Alliance on the big screen! Kill the Messenger tackles corporate media & CIA-aligned drug trafficking
"Even now, those who like to say Iran-Contra's long over, are wrong.

There are still Congressional hearings about it today that we don't hear much about because they're behind closed doors, but there is still media interest in it.

There are many people within the government who can still be hurt, and they are in even higher positions than they were then. That's why it remains sensitive." — Al Martin, The Conspirators: Secrets of an Iran Contra Insider p282 (2002)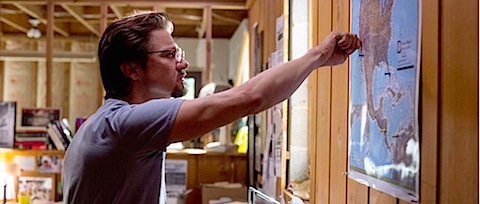 Nothing is ever really acknowledged in America until it gets the Hollywood treatment, wrapped by a screenplay and soundtrack into that big image-stream narrative America tells itself as it reproduces its existence every day. The difficult map of intelligence agencies and the war on drugs has mostly been skirted by Hollywood, but in an overdue turn of good fortune Gary Webb's story finally gets pinned to the Big Board pretty well.
Journalist Gary Webb used the Internet to nearly bring the war on drugs to the brink of collapse by exposing intelligence connections to leading cocaine flows in the US during Iran-Contra. In the 1990s major media forces were faced with critical new voices undermining the credibility of America's post-EO12333 drug war system. Like many before and since, Webb got the corporate media banhammer, portrayed here in incisive and indicting detail (looking at you, Walter Pincus).
"For the better part of a decade, a San Francisco Bay Area drug ring sold tons of cocaine to the Crips and Bloods street gangs of Los Angeles and funneled millions in drug profits to an arm of the contra guerrillas of Nicaragua run by the Central Intelligence Agency, the San Jose Mercury News has found." Gary Webb circa 1996.
Leading the way with a star-studded cast in Focus Features' Kill the Messenger, a decent set of films taking on Iran-Contra-related intelligence intrigue and the war on drugs is hitting the US this month, and a veritable wave of news stories exploring these old narratives are popping up nationwide!
I was very lucky to get into an advance screening & now trying to provide here more links for those both new and old to this sick twisted tale at the heart of the American Dream. Iran-Contra really fascinated me in 2007 & I got books, started putting videos together until l'Affair d'2008RNC pulled me away into more local concerns. "Iran-Contra Goggles" remain useful to decode the same basic corrupt systems we have today.
Kill the Messenger covers Webb's tragic story, as he exposes the roles of CIA assets moving literally tons of cocaine into the US to create a covert money source for the Contras in Nicaragua. Freeway Ricky Ross, the key recipient of the cocaine, has a film coming out Oct 17th, "Freeway: Crack in the System" and Shadows of Liberty also features a Gary Webb-oriented segment, "Killing the Messenger".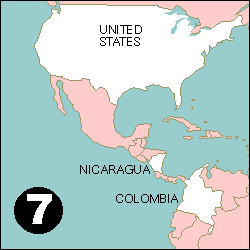 Kill the Messenger encompasses Gary's story, Dark Alliance, the first groundbreaking news story to really go viral over the Internet, providing readers around the world with primary source documents and more to explore. Animated gifs - a new technology at the time - showed cocaine pathways flowing into the US.
Iran-Contra aficionados and Gary's family, who supported the film's production, will feel a strong sense of vindication, although the latter third of the story quits expanding our view of this high-level drug underworld as the bottom of Gary's life gradually falls out.
We get a sound foundation under the story, it seems they didn't cut any especially bad corners that would undermine this critical shot at contextualizing Webb in American journalism.
This film doesn't explain Southern Air Transport or Barry Seal, later extensions of similar work, or the similar sad fates of Danny Casolaro, Michael Ruppert and others.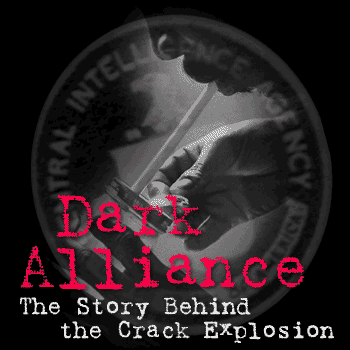 As is tradition, it's already been belittled in the New York Times - by David Carr, who frames the notion of CIA drug trafficking networks as it "might ring some distant, skeptical bell" — ignoring his own paper's recent reporting on Karzai's brother's CIA-backed cartel style operation etc.
Jeremy Renner played a laudable role getting this whole thing out the door: "It resonated with movies like 'All the President's Men' and 'The Parallax View.'"
The CIA leisure suits, aviator sunglasses and careful color palettes harken to these carefully styled 1970s paranoia thrillers, both directed by Alan J Pakula in the "Paranoia Trilogy".
Andy Garcia as Norwin Meneses and Michael Kenneth Williams as Freeway Ricky Ross are excellent, while Oliver Platt as the rumpled, dubious editor, Michael Sheen as the bureaucrat, all of these are well-crafted roles if brief. West Wing's Richard Schiff as the Washington Post's coverup editor ringleader was just right.
Ray Liotta's surprise covert ops "nighttime of the soul" scene is also pretty damn good.
////
This nice media wave is a good chance for everyone to learn more, and hear from the old journalists who also got the banhammer for daring to push the truth out there. Robert Parry has a new piece: The CIA/MSM Contra-Cocaine Cover-Up (Oct 3 2014).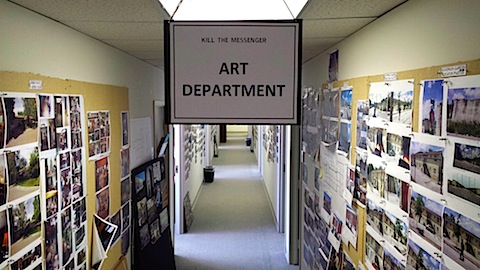 I'll suggest giving money to NarcoNews to help them keep rolling, if you can. Part of the backstory contextualized by NarcoNews: The Field: Hollywood's Gary Webb Movie and the Message that Big Media Couldn't Kill. NarcoNews is hosting the original Dark Alliance archive here. Sept 24th update with the family: Narco News: Gary Webb: Vindicated
The CIA has even released its creepy internal reaction piece for PR control via FOIA: http://www.foia.cia.gov/sites/default/files/DOC_0001372115.pdf - "Managing a Nightmare: CIA Public Affairs and the Drug Conspiracy Story," and the Intercept IDed the CIA writer as Nicholas Dujmovic.
"It's like we say "Iran-Contra". "Iran-Contra" activity continues to go on today. In some cases, it's the very same names and faces. In other cases, it's a newer, younger generation of names and faces. But the narcotics, weapons and fraud aspects still continue to this day." - Al Martin p330
////
More coverage and reviews: How Kill the Messenger Will Vindicate Investigative Journalist Gary Webb | The Informer | LA Weekly
Positive review in Variety: 'Kill the Messenger' Review: Jeremy Renner Plays Journalist Gary Webb | Variety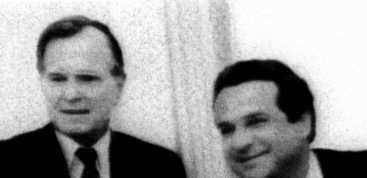 Skeptical review: 'Kill the Messenger' Review: Jeremy Renner's Muckraking Feels Half-Baked in This Biopic - TheWrap (Sept 26th)
'Kill the Messenger': Film Review - The Hollywood Reporter
Esquire Sept 2013: The late Chuck Bowden's The Pariah - Esquire. A must-read on this whole equation. (on Scribd)
Ex-L.A. Times Writer Apologizes for "Tawdry" Attacks | News | Los Angeles | Los Angeles News and Events | LA Weekly

Robert Parry 2013: Contra-Cocaine Was a Real Conspiracy | Consortiumnews discussing how he and Brian Barger started the Contra-cocaine scandal unravelling at the AP in 1985.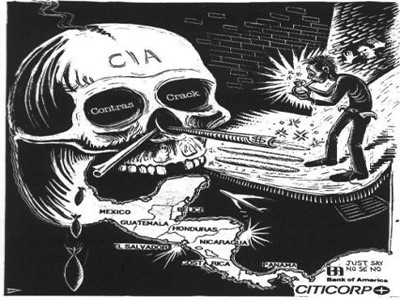 "Kill the Messenger": The dark side of journalism - Opinion Shop Sept 19 2014
Jeremy Renner Wears a Wedding Ring -Showbiz411 discusses film
Out On The Weekend - Esquire - Sept 5, quick story referencing Gary
The film is also based on a book by Nick Schou of the same name. Interview here. Book: Kill the Messenger: How the CIA's Crack-Cocaine Controversy Destroyed Journalist Gary Webb: Nick Schou, Charles Bowden. Audiobook read by Bowden.
Nick Schou on the adaptation of 'Kill the Messenger' | Creative Loafing Atlanta
Kill The Messenger: the Gary Webb story has holes but Renner's performance still sticks – review | Film | theguardian.com (Sept 26th)
CinemaBlend positive review: Kill The Messenger Review - CINEMABLEND
Pretty good WSWS writeup on recent FOIA: CIA document details cover-up of drug trafficking by Contras - World Socialist Web Site
We lost Charles Bowden recently and he was a true friend of Gary Webb. Charles Bowden has died, but his voice is louder than ever | the narcosphere Sept 2 2014
Rotten Tomatoes only has 6 reviews up. This is #7 - and the only one with Ollie DC-6 gif below!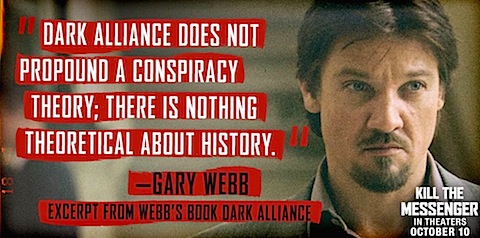 ////
Freeway Ricky Ross is making his move in all this, somehow having survived everything so far. Last summer: Freeway Rick Is Dreaming - Los Angeles Magazine (May 2013) An odd story by Jesse Katz who had a unique long term relationship with him as a journalist.
Trailer for Freeway: Crack in the System: Dropping Oct 18th:
////
Another film, Shadows of Liberty, (FB) released in 2012 & playing Midwest theaters lately, includes everything from a "Killing the Messenger" segment on Webb & Dark Alliance to a Iraq marketing section covering Iraq Intel war spoofing, Iraqi National Congress, Rendon Group psyops discussed by James Bamford. Both hit the New York Times pretty hard, as well they should, in propagandizing for Iraq & attacking Webb.
In a latter section Sibel Edmonds and Phil Giraldi look at covert agents among US nuclear secrets & Marc Grossman at the State Dept. Really a nicely rounded collection, even if I'm not a big fan of some of the film participants. Detailed notes here. New Zealand review here.
////
Other materials. From inside the CIA: Statement of the CIA IG Hitz in 1998: https://www.uspiked.com/assets/article-assets/Shadows of Liberty/Statement of CIA Inspector General to The House Committee On Intelligence - March 16, 1998 - Wikisource, the free online library.pdf (also here) STATEMENT BY FREDERICK P. HITZ, INSPECTOR GENERAL, CIA.. Volume 1: https://www.cia.gov/library/reports/general-reports-1/cocaine/overview-of-report-of-investigation-2.html
Introduction: The Contra Story — Central Intelligence Agency
Namebase index from Hitz Report. Better know a player: CIA Report on Contras and Cocaine
Fusion: A drug cartel guide to laundering millions — Fusion (9/30/2014)
Freeway Ricky Ross as advocate for literacy: Former Drug Kingpin 'Freeway' Rick Ross Becomes Advocate for Literacy | Atlanta Daily World (9/26/2014)
/////
Supporting material: Panthers, Crips & Bloods: Bastards of the Party - Top Documentary Films (2005) a must see for the development of Los Angeles gang structure in the context of massive importation of drugs & sophisticated police & federal operations since the days of the Black Panthers.
Pissed off CIA honcho Duane Clarridge - "there's never been a conspiracy in this country!" (great clip in two of these films)
EO12333: The Private Contractor angle: roughly speaking, once this executive order was created, devious operations could be wrapped in corporate fronts like "Southern Air Transport", "Vortex", "Evergreen International" and others even lesser known.
2.7 Contracting. Agencies within the Intelligence Community are authorized to enter into contracts or arrangements for the provision of goods or services with private companies or institutions in the United States and need not reveal the sponsorship of such contracts or arrangements for authorized intelligence purposes. Contracts or arrangements with academic institutions may be undertaken only with the consent of appropriate officials of the institution.
Executive Order 12333 is back in the news: The Ghost of Ronald Reagan Authorizes Most NSA Spying - The Intercept
They also point to a gap in the public reaction to Ed Snowden's revelations about those programs. Despite that fact that most of the NSA's spying relies on Reagan's directive, Executive Order 12333, the vast majority of reform efforts have concentrated on the Foreign Intelligence Surveillance Act (FISA) and other legislative fixes. "Congress's reform efforts have not addressed the executive order," notes Alex Abdo of the ACLU, "and the bulk of the government's disclosures in response to the Snowden revelations have conspicuously ignored the NSA's extensive mandate under EO 12333."

The documents assert that mandate baldly. A legal factsheet from the NSA, dated June 2013, states that the FISA, which requires judicial oversight over spying on Americans, "only regulates a subset of the NSA's signals intelligence activities. NSA conducts the majority of its SIGINT activities solely pursuant to the authority provided by Executive Order 12333."

Often referred to as "twelve triple three" or EO 12333, the executive order came into being in 1981 under Reagan. Much of the post-Snowden debate, particularly with respect to the bulk collection of Americans' phone records, has focused on the interlocking legal authorities of Section 215 of the Patriot Act and the 2008 FISA Amendments Act. But, the ACLU notes, "because the executive branch issued and now implements the executive order all on its own, the programs operating under the order are subject to essentially no oversight from Congress or the courts." The documents describe procedures for safeguarding the rights of Americans whose information might be "incidentally" collected under 12333, but those procedures are overseen by the director of national intelligence or the attorney general.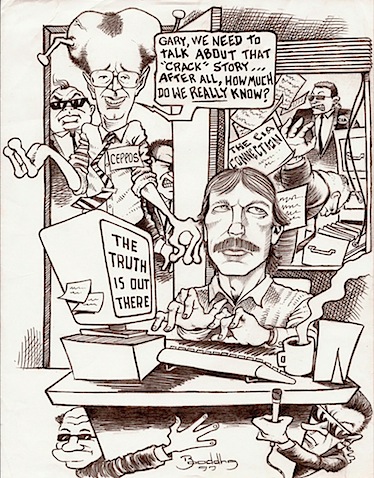 Classic item: The only memo that made it out of Ollie's Shredding Party, the Annotated Oliver North memo: Oliver North – Release of American Hostages in Beirut ("Diversion Memo") | Genius
From the Wilderness, Michael Ruppert's old website: C.I.A. IG Report - Vol II - Oliver North is Toast!
Basic writeup: (3/23/98) CIA Admits Knowledge of Contra Drug Trafficking
The CIA IG report Part II: Volume II: The Contra Story — Central Intelligence Agency
////
Who? Oliver Hardy? Andy Garcia's great line in Kill the Messenger about how it was Ollie's idea to run drugs & guns around is a nod to Oliver North's wonderful note: The "Honduran DC-6 which is being used for runs out of New Orleans is probably being used for drug runs into U.S."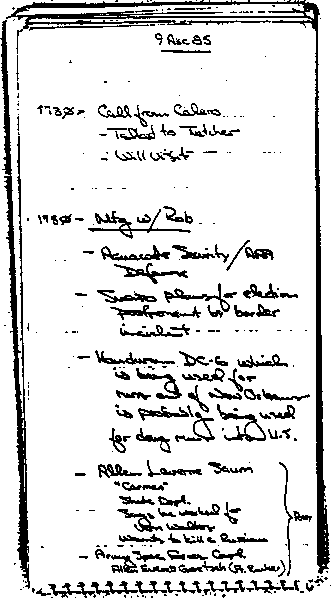 A personal favorite :]
////
The 1996 Los Angeles CIA Town Hall meeting on drug trafficking was a critical moment. I would identify this meeting as the closest point to total collapse of the war on drugs edifice since Nixon, and it's worth noting Deutch resigned shortly thereafter. This meeting cost the director of the CIA his job - and two years later they had to concede so much of Gary's work was 100% accurate.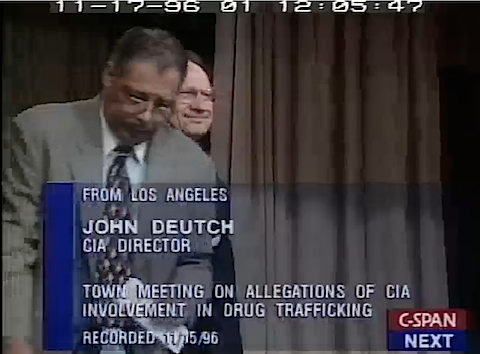 ////
Another regular day - Day 28 of Iran Contra hearings Part 1, July 14 1987: They get into the weird Continuity of Government stuff in the 3rd hour.
////
Gary Webb on Gary Webb - CIA Drug Smuggling [2004] - YouTube
////
Mr Blum - portrayed in similar hairstyle fashion in Kill the Messenger: CIA Allegations of Cocaine Trafficking Conspiracy - Crack Epidemic (1996) - YouTube. Good stuff around 47 minutes about the prosecution manipulations.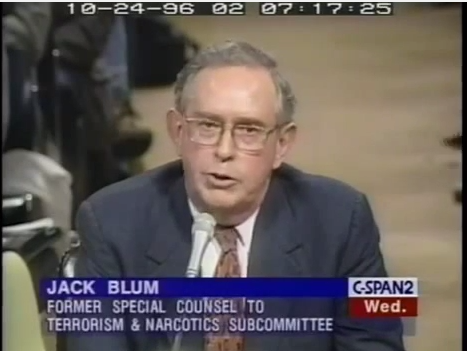 ////
Immortal Technique - Immortal Technique - Peruvian Cocaine feat Diabolic, Tonedeff, Poison Pen, Loucipher, C-Rayz Walz - YouTube. The Scarface-sampling hiphop opus magnum of this whole damn thing.
////
Classic: Gary Webb on C-SPAN 1996: How Crack Funded a CIA War: Gary Webb Interview on the Contras and Ronald Reagan (1996) - YouTube
////
OTHER LINKS: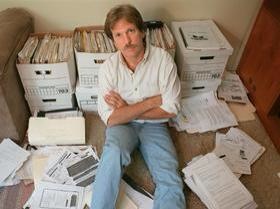 August 2005: Judas Retires: Jerry Ceppos and the Burning Memory of Gary Webb: Judas Retires: Jerry Ceppos and the Burning Memory of Gary Webb | the narcosphere. Still around at the LSU Mass Comm school: LSU Manship School of Mass Communication
Meh 2005 piece from AJR on Webb: American Journalism Review
Timeline: Understanding the Iran-Contra Affairs
Bill Conroy 2005: "He Drew Blood" » CounterPunch - includes Bowden discussion.
Esquire: Gary Webb's Glorious Comeback - Esquire June 2013
Esquire: Gary Webb And The Limits Of Vindication - Esquire June 2013
Semi-related: alt journalist Wayne Madsen on Franklin sex trafficking scandal which had Iran-contra financing connections. The "Conspiracy of Silence" is related but goes way, way beyond all this. Wayne also suspects a similar Iran-Contra-like complex role related to 9-11 and the Pinal Air Park intel aviation field in Arizona, I wouldn't be surprised if that's how it turns out. (The late author Philip Marshall seemed to be on this tack as well before his weird death in early 2013.)

////
MOAR BIBLIOGRAPHY: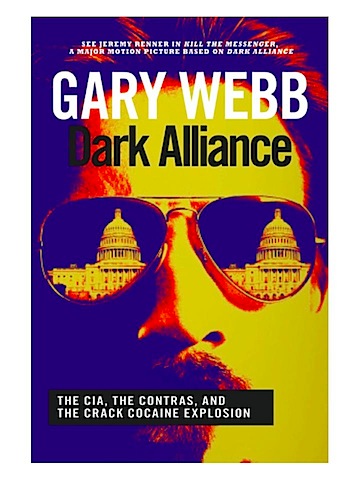 Dark Alliance is now available in paperback and you should buy it at your local bookseller.
Powderburns by Cele Castillo covers much of the same arena. Here is his Webb web page.
The Politics of Heroin in Southeast Asia (1972) by Alfred McCoy is *critical* because it's probably the first academic book that shows how heroin is used geopolitically by US covert forces to finance their allies through the power of chemical dependency combined with covert logistics and the monopoly granted by the force of the state. Everything subsequent follows this pattern. [PDF 1] [PDF 2]
Film: The House I Live In by Eugene Jarecki (2012) & How to Make Money Selling Drugs (2012) by Matthew Cooke.
Al Martin: The Conspirators: Secrets of An Iran-Contra Insider (2002). Horribly edited but you won't find a better collection of names and front companies, code words and the true texture of Reagan era intel/fraud complexes. *Not* for beginners.
Life During Wartime: Resisting Counterinsurgency by AK Press. Kristian Williams (Editor); Lara Messersmith-Glavin (Editor); William Munger (Editor). Great guide to drug war militarization in its most sophisticated forms.
Barry & The Boys: The CIA, the Mob & America's Secret History (2001, 2006) by Daniel Hopsicker. Covers Iran-Contra related nodes especially Florida and New Orleans aviation and shell activities, Barry Seal and a lot of hemispheric covert operations in a jaunty style. Mad Cow Morning News has been persisting in Iran-Contra style exposures for a long time in Florida .
End Times: The Death of the Fourth Estate (Counterpunch): Alexander Cockburn, Jeffrey St. Clair. Covers corporate media corruption with major case study of media hit on Webb,
Cocaine Politics: Drugs, Armies and the CIA and Central America by Peter Dale Scott and Jonathan Marshall. (1991)
The Iran Contra Connection: Secret Teams and Covert Operations in the Reagan Era by Jonathan Marshall, Peter Dale Scott and Jane Hunter (1987)
The Killing Game by Gary Webb (2011). There are plenty of other good books but this can get you started, anyway.
////
Kill the Messenger was also the title of a film about FBI whistleblower Sibel Edmonds, produced in 2007. Watch it here, I thought it was quite good.
Also: Support NarcoNews! Narco News Needs Your Help at this Exciting Moment
A final note: Michael Kenneth Williams, who notably played gangsta-assassin Omar on the Wire, does a great job as Ricky Ross. He also plays an oddly related role in 2014's "The Purge: Anarchy", a pulpy dystopian fantasy about the government granting everyone the "right" to kill each other 12 hours a year. Williams' character is the revolutionary who recognizes & resists how the elite surveil them and clink champagne glasses, as the lower classes kill each other mercilessly to maintain social stratification. I couldn't think of a better parallel to the modern American war on drugs.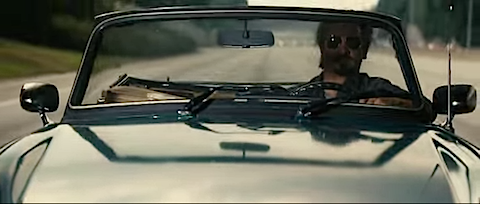 Keep riding with those Aviators, Gary.
RIP Truth Tellers.
Commenting on this Story is closed.
Tags for Iran-Contra is not dead: Gary Webb's Dark Alliance on the big screen! Kill the Messenger tackles corporate media & CIA-aligned drug trafficking