Canada's Parliament Hill like The Alamo? Canadian Security Crisis Continuum coincides with push for expanded powers
Canada has usually followed a Bush-lite foreign policy under Stephen Harper for what seems like forever. Besides South Park jokes, Canada seems to usually be virtually invisible in US news. That has suddenly changed and it is already being pegged on ISIS for a much-welcome burst of World War 3 media fearporn.
Glenn Greenwald wrote up a recent attack on Canadian soldiers. See: Canada, At War For 13 Years, Shocked That 'A Terrorist' Attacked Its Soldiers - The Intercept
Anyway I was struck by this column from Ian MacLeod as I feel like it represents the angle of high-level circles in Ottowa formulating their preferred narrative. I recognized the name from somewhere and indeed he is a grizzled veteran journalist of the intel beat, and if anyone can lay down the "here's how it's gonna be eh" from the Canadian military-industrial security gang it's MacLeod.
Analysis: Effects on Ottawa will be lasting and far-reaching | Ottawa Citizen
This is a game changer.

Wednesday's attacks in Ottawa strongly suggest the Islamic State (ISIL) or other foreign jihadist influences have the ability to inspire, recruit or possibly even task Canadian sympathizers to launch domestic assaults, however unsophisticated.

With details still emerging Wednesday night, ISIL was the leading suspect. The terrorist group has publicly called on supporters to kill military personnel and civilians in Canada and other countries — including by running them over with cars. In just three days, two soldiers have been murdered on Canadian soil, one run down by a car in St-Jean-sur-Richelieu and another shot in cold-blood at one of the country's most sacred sites, the Tomb of the Unknown Soldier. [….]

Both Canadians alleged to have carried out this week's atrocities were reportedly identified as "high-risk travellers" who'd had their passports seized by the RCMP.

As more details emerge, immediate questions mount:

What specific details of a domestic ISIL threat were known to federal officials and when?

Did they foreshadow Wednesday's events?

What was the operational response?

If Wednesday's gunman was on authorities radar, as reported, why was he still able to launch his attack?

It seems certain Parliament Hill will become less welcoming, more fortified. But will it become any safer?

Complaints and official reviews of Parliament Hill security date back almost to its founding.

The wrought-iron fence along Wellington Street was an early security feature, as was the wide expanse of open lawn, a 19th century military practice developed by the Royal Engineers. Turf battles between the RCMP and Commons and Senate security services have gone on for years.

The House of Commons Security Services, whose officers have long been allowed to carry guns, is responsible for buildings under the jurisdiction of the House.

The Senate Protective Service is responsible for the east portion of Centre Block and East Block. Its officers were given permission to carry arms this summer, but it's not known how many were armed Wednesday.

The RCMP is responsible for the grounds, as well as the security of the prime minister and visiting dignitaries when outside the buildings. The areas under the jurisdiction of the three security forces extend across a number of city blocks. The streets, including Wellington Street, are the responsibility of Ottawa police.

Though they operate under a co-ordinated "master security plan," a 2012 review by the Office of the Auditor-General recommended a unified security force guard not only Parliament Hill but the entire precinct.

On another front, it wasn't long ago that the death of Osama bin Laden and demise of core al-Qaida as inspiration and organizer for global jihadists movements led to calls for Canada's security intelligence apparatus to recalibrate and shift focus to issues such as climate change, resource conflicts and failed states.

There'll be no such transition now.

The Conservative government's push to legislate new powers for police and security services will almost certainly gain steam and additional public support.

Already, the federal government was to unveil new measures Thursday to give federal security agents more power to track suspected terrorists.

Further moves to legislate in the face of this emergency may also trigger calls for caution to ensure that any additional state counter-terrorism powers are true to the aspirations of the democracy they are supposed to protect.

In other words, simply ensuring that such measures are consistent with the Charter of Rights is not always the same as saying they are necessary, wise or even just.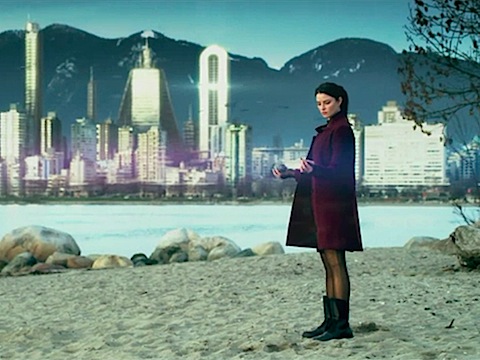 Speculative angles spurred by this rather candid post from MacLeod: So many times we have heard about a "gunman was on authorities radar" that turned out to be a sketchier player or asset connected to other organizations.
The scheduled rollout of security measures adds to further skepticism. Even if they find an ISIS angle that they really run with, this incident seems tainted from the start.
So many parties benefit from sudden escalation in conflict, it's hard to see why intelligence agencies would benefit from preventing incidents like the attack in Ottawa.
It seems like RCMP is set up to take the blame, so we will get a super RCMP — and of course even less freedom of movement than the NAFTA'ized Canadian border currently affords anyone deemed politically "unpalatable". I wonder if Canadian security ops would invade Minnesota?
It seems like a good point to start watching more episodes of Continuum, chronicling the time traveling adventures of anticorporate neo-luddite terrorists battling a moralizing cyborg cop from the Canadian Future...
Ian MacLeod is indeed someone from the firmament that would be the one to put out that major message locking in the Conservative plan right now.
For example: PODCAST: Broken Mirrors, Episode 1: "we sit with Ian MacLeod who has 30 year's experience as a reporter in the intelligence, national security, military and terrorism fields. The discussion occurs over several glasses of wine. In the third segment, Tom's risk assessment looks at what damage has occurred as a result of the Snowden revelations."
Anyway it is always unfortunate when these events occur, and hopefully Canada will be willing to face its geopolitical problems through something besides ever-more military interventionism — which is clearly the goal of so many parties involved.
Commenting on this Story is closed.