A clue in Fellini's La Dolce Vita about that old Mithraic esotericism: To live outside of time, detached...
This is a random thing but it caught my attention. At almost the exact middle of Fellini's La Dolce Vita there is a somber discussion as Marcello, the tabloid journalist protagonist, tells Steiner the intellectual he wishes he had such a nice & accomplished life.
But Steiner looks out the window and fears for the life his children will face. He says he wishes he could "live outside of time, detached" in English subtitles, anyway. He's one of the more distinctly anti-fascist characters in the film & he seems to also be lamenting what appear to be persistent spotlights of the spectacle outside his windows.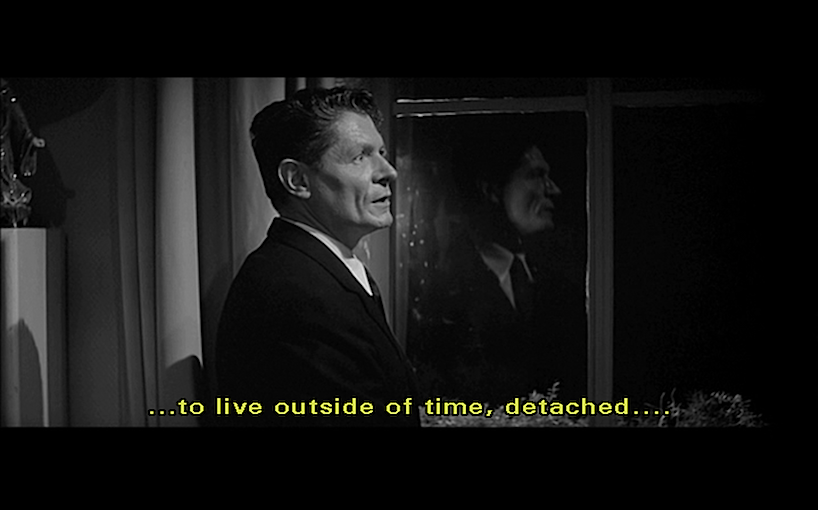 Sometimes at night this darkness, this silence, weighs on me. Peace frightens me. I'm afraid of peace more than anything else. To me it seems that it's only an outer shell and that hell is hiding behind it. I think of what my children will see tomorrow. "The world will be wonderful," they say. From what point of view? When a phone call can announce the end of the world. One should live outside of passions, beyond emotions, in that harmony you find in completed artworks in that enchanted order. We should learn to love each other so much, to live outside of time, detached. Detached.
Thus ends the middle segment of the film divided into seven days and nights.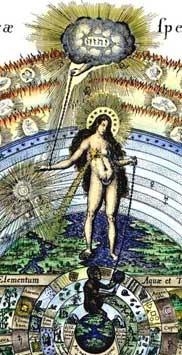 Only a couple days earlier, thanks to @daviDNAlexander I ran into a funny essay, "The Entheogen Theory of Religion and Ego Death" by Michael Hoffman which dives into the idea that ancient mystery religions sought a very similar sort of avenue to enlightenment.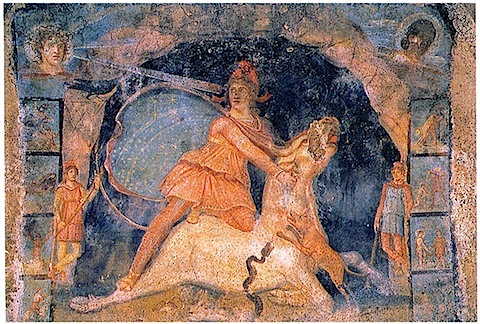 The idea is explored by associating the various snakes and orphic egg iconography with the sort of wiggly path that a person's life takes, as if it were seen from a five-dimensional or timeless perspective, a "frozen universe". Likewise the notions of fixed fates & destinies were always so big in ancient western mythology. Connections are made to the ancient Mithra cult, an important underlying source of symbolism for Roman Catholicism. No surprise, then, that the idea would have wiggled its way into a film so closely linked to Italy & Catholicism as Vita.
Side note: The floppy red Phrygian cap worn by Mithra turns up later in a lot of revolutionary and Freemasonry-friendly artwork in the time of the French Revolution, as well as within the Romanesque iconography of America's "civic religion". I posted a whole bunch of related art including the symbolic caps, see images posted previously: June 2011: Dashing Wartime Philosopher Bernard Henri Lévy ties Libyan rebels & Netanyahu, lolz at teh Bilderberg conspiracy - and your French Revolution Freemason delirium too! | HongPong.com
And of course, Hoffman writes about the notion that entheogenic drugs allow the 'ego death' so that one can finally see a glimpse of that weird little fixed place in the cosmos, before you shake it off and resume weaving forward on your linear life path…
I'm sure there are other interesting symbols stuffed into Dolce Vita that I've only barely begun to find, but I definitely dig how this particular moment is right at the very middle of the film.
Commenting on this Story is closed.