Barrett Brown Bonus Points; Listening for the Panaudicon; "Highlands Group" Pentagon incubator network for Intelligence kickstarts Google; Four Rogue Lords & UK Snoopers Charter
Roundup post. Barrett Now on the Hook for Stratfor My Post Cyberpunk Indentured Servitude - The Daily Beast [DailyBeast dropped the "you lost some rights" headline apparently as well]. Imprisoned journalist Barrett Brown gets his Declaration of Independence Back, but the +5 snark chainmail didn't do any good: cryptome.org/2015/01/brown-105.pdf
Federal sentencing agreements add and subtract points based on mysterious, occult rules derived from RolePlayingGames deep in the sweaty basement of the Federalist Society on the Yale campus.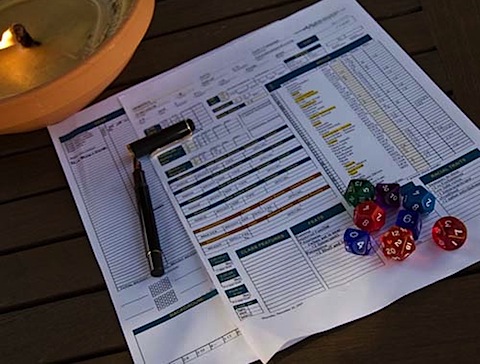 As you can see, both dexterity and Photoshop skilz qualify as "deadly skull" level 63 month sentence: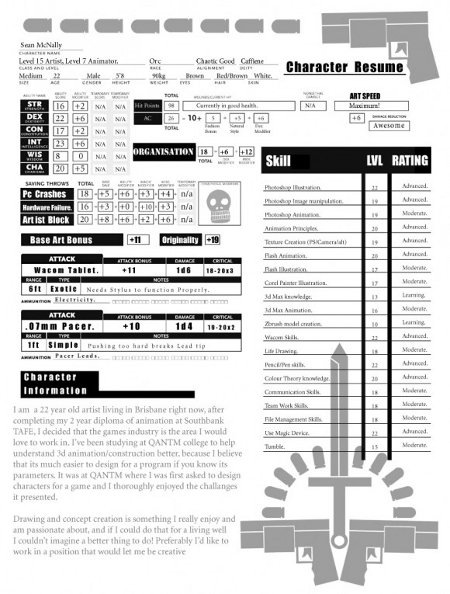 Wait maybe this is actually the real one.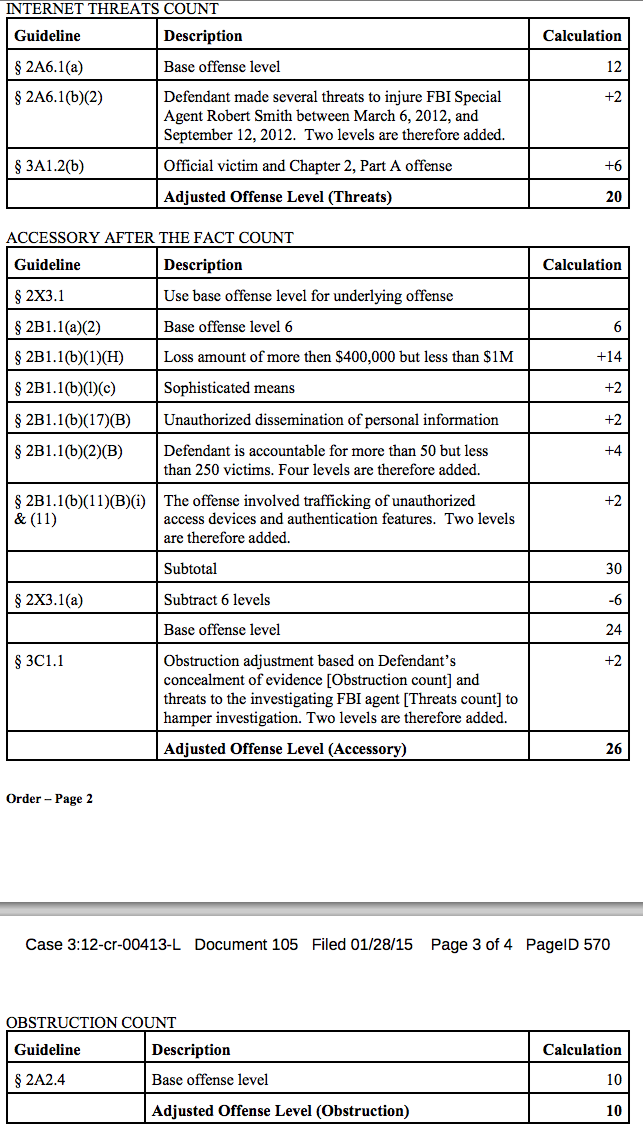 Yes "Unauthorized Access Devices" is hyperlinks.
via ( Clever: D&D Character Sheet Styled Resume | Geekologie & http://www.mmorpg-info.org/wp-content/uploads/2008/07/dd2.jpg )
Quinn Norton: We Should All Step Back from Security Journalism — The Message — Medium.
//////
Intelligence community incubated Google: A few pretty large chunks turned up with new work from Nafeez Ahmed via crowdfunding, focused on period around the time Google was developed at Stanford. One of the computer scientists involved disputes part of Ahmed's story (and prepended his PDF source at that URL w a new statement), but the overall scope of the Highlands Forum / Group, along with the CIA's In-Q-Tel venture capital development/incubator operations, reconfigures our understanding of intersecting tech and intelligence worlds.
Highlands Group Overview The Highlands Group is an international consulting network that has been interestingly termed an "intellectual capital venture firm" with extensive experience assisting corporations, organizations, and government leaders frame issues and consider alternatives in the achievement of their objectives. The Highlands Group is a leader in helping clients to explore the edges for new ideas and approaches, create new networks, manage creativity, and succeed. The Highlands Group provides clients with a wide range of services, including: strategic planning, scenario creation and gaming for expanding global markets, and special events planning and assistance. The Highlands Group assists clients in identifying new technologies, ideas, and opportunities. Highlands draws on a network of subject matter experts and facilitates cross-disciplinary gatherings of creative thinkers, working with clients to build strategies for execution. We are a small and agile firm, supported by the strengths of a global network of experts, and provide our clients with personal involvement and dedication. The Highlands Group is headquartered in Washington, D.C. and Carmel Highlands, California, and is supported by a network of companies and independent researchers. It is truly a collaborative effort with great contributions from our sponsors; our Highlands Forum partners for the past ten years at SAIC; and the vast Highlands network of participants in the Highlands Forum, Singaporean Island Forum, the St. Michaels Forum, and the Information Engagement Forum.
Highlands Forum also has Thomas Barnett who provided crucial early post-9/11 backing for "core and gap" geopolitical dichotomy and 'rule setting' military hegemony quests within Pentagon circles. I read his book ages ago Thomas P.M. Barnett's Globlogization - The Pentagon's New Map: War & Peace in the 21st C. - it is important for understanding what framework got installed - as Ahmed digs up this was a transmission belt for Barnett and many others.
This gives earlier knowledge than the more wellknown roots of Google Earth as CIA's In-Q-Tel supported Keyhole -- they bought it partially from In-Q-Tel and turned in to Google Earth Enterprise as a platform for geospatial intelligence (GEO INT).
The powers that be have a strong interest in having one big Google (and Walmart, and foreign militant groups etc) - so it's no surprise that support among key figures - along with funding and special privileges, eventually contracts - to keep the tech scene consolidated.
INSURGE INTELLIGENCE, a new crowd-funded investigative journalism project, breaks the exclusive story of how the United States intelligence community funded, nurtured and incubated Google as part of a drive to dominate the world through control of information. Seed-funded by the NSA and CIA, Google was merely the first among a plethora of private sector start-ups co-opted by US intelligence to retain 'information superiority.'

The origins of this ingenious strategy trace back to a secret Pentagon-sponsored group, that for the last two decades has functioned as a bridge between the US government and elites across the business, industry, finance, corporate, and media sectors. The group has allowed some of the most powerful special interests in corporate America to systematically circumvent democratic accountability and the rule of law to influence government policies, as well as public opinion in the US and around the world. The results have been catastrophic: NSA mass surveillance, a permanent state of global
PART 1: How the CIA made Google — Medium
PART 2: Why Google made the NSA — Medium

There is plenty to go over here and many links - it is a lot of material to get through, but worth your time. See Clifton - CV - Technical Reports . The Anatomy of a Search Engine.
///////
Ubiquity of web enabled microphones: very much worth reading. If you don't know how the zeroday market works now especially. via https://panaudicon.wordpress.com/ - Jan 23 2015
Cross posted at Cryptome.org: On the Ubiquity of Web-enabled Microphones

Bruce Schneier (computer security expert, now also with the EFF) has remarked: "It's bad civic hygiene to build technologies that could someday be used to facilitate a police state. No matter what the eavesdroppers and censors say, these systems put us all at greater risk."

There are two elements of this emerging technology that prompt me to regard this as bad civic hygiene: the omnipresence of these microphones, and the increasing lack of technological constraint allowing their compromise by state and other actors.

When I say "increasing lack of technological constraint", I am referring to several things: the descriptions of actions by agencies such as NSA, GCHQ, and the FBI who are specifically targeting smartphones (e.g. Tailored Access Operations of NSA and Remote Operations Unit of FBI), the exploding grey market for zero-day vulnerabilities dominated by state actors (especially the United States), and the emerging market for contractors who are developing exploits and software tools which enable to these vulnerabilities to be efficiently utilized. (Vupen in France, Hacking Team in Italy, Endgame Systems in U.S., FinFisher in the U.K., etc.)

Zero-day vulnerabilities are essentially unintentional backdoors that are discovered in various software applications every year by hackers. There are hundreds of these things discovered every year, and they are an unavoidable by-product of the software development cycle. They are a special kind of software bug that can permit a third-party who knows about them to take over a person's device. Sort of like skeleton keys which allow entry into anyone's device that happens to use the operating system or application in which the vulnerability is discovered, and they permit various degrees of power over a person's device. Programmers create exploits known as "zero-day exploits" to make use of these vulnerabilities. A market has emerged whereby these exploits are sold to the highest bidders, which, unsurprisingly, happen to be state actors. An exploit for the iPhone's iOS was sold for $500,000 at one point to an unknown buyer -- the NSA perhaps, but every intelligence agency on the planet is willing to pay top dollar for these things. Parties are willing to pay much more if it seems the exploit is likely to go undetected for some time and if it provides a lot of power over the device (laptop, smartphone, or tablet). However, when a vulnerability is discovered "in the wild" and reported to the software company (as should be the case), the value drops to near zero very quickly as the software company develops a "patch" and sends out security updates to consumers. In any event, the result of these activities over just the past decade is that sophisticated intelligence agencies, and certainly the FBI and NSA, now possess a revolving set of skeleton keys that allow them to reach inside virtually anyone's device on the planet. They don't need a warrant to do this, and they don't need permission from the telecoms or software companies. They don't have to notify any third parties that this is happening. This is a HUGE amount of power for any state actor to have.

Federal law enforcement agencies like the FBI have been clamoring for mandatory backdoors into all these new web-based technologies, but there are fundamental technical issues with integrating a CALEA-type system with the internet (CALEA = Communications Assistance for Law Enforcement Act of 1994). Security experts are suggesting that the feds (including domestic agencies like the FBI) develop teams of hackers to perform wiretaps in the future. They are essentially recommending that the FBI develop their own Tailored Access Operations (an NSA hacking division). Installing a CALEA-type system will fundamentally weaken the security of the internet for everyone, they claim, and it's also not very practical because new technologies develop so rapidly. It will hinder innovation. (From later note: we now know the FBI has already developed their own hacking team with the Remote Operations Unit. Chris Soghoian, principal technologist with the ACLU, discovered the Remote Operations Unit through former contractors' CVs on LinkedIn and put the pieces together.)

See this paper for background:

https://www.cs.columbia.edu/~smb/papers/GoingBright.pdf

"Going Bright: Wiretapping without Weakening Communications Infrastructure" | Steven M. Bellovin, Matt Blaze, Sandy Clark, Susan Landau | IEEE Security & Privacy 11:1, Jan/Feb 2013

My comments on the authors' analysis in this paper: OK, fine, mandatory backdoors are unacceptable. But if the feds' teams of hackers develop the power to enact wiretaps and bugs without having to ask for third-party permission, that will facilitate intelligence laundering on a wide scale. Sure, the information/evidence can't be presented in court. But they are more than happy to find other ways to use the information. Numerous examples of this have cropped up in the past year in the press (e.g. Special Operations Division -- a joint operation between DEA, FBI, and NSA -- slides were released a few months after Snowden to the press in a leak, but they were not part of the Snowden dump. Agents are specifically instructed to "recreate" the trail of an investigation to hide the original sources. They are effectively removing any poisonous taint from illegal surveillance by fabricating an independent source and never revealing the original surveillance. I believe they are generally handling narcotics cases, and the ACLU and EFF filed an Amicus brief late last year in a case in SF court as a result of the slides, because they suspected illegal surveillance might be taking place and intelligence was being laundered -- see United States of America v. Diaz-Rivera -- a very recent case, not sure what the outcome was at the suppression hearing. Google: Special Operations Division) ….
The "recreated trails" are also known as "parallel construction." Also here a good solution for analog switch on the mics for cell phones & also antenna & GPS seems a very constructive idea. Good deal. SEE DEA and NSA Team Up to Share Intelligence, Leading to Secret Use of Surveillance in Ordinary Investigations | Electronic Frontier Foundation August 2013.
/////
Besides the NYC Homeland Security grant madness, there is naturally a Rainbow Family in Montana Homeland Security money story now too: Police Seek DHS Grant to Deal With "Extremist" Hippy Group Which Stresses 'Non-violence, Peace and Love' - via Paul Joseph Watson.
////////
Four Rogue Lords & UK Snoopers Charter: Shameless: rogue Lords sneak Snooper's Charter back in AGAIN - Boing Boing && Shameless: rogue Lords sneak Snooper's Charter back in AGAIN - Boing Boing

Commenting on this Story is closed.
Tags for Barrett Brown Bonus Points; Listening for the Panaudicon; "Highlands Group" Pentagon incubator network for Intelligence kickstarts Google; Four Rogue Lords & UK Snoopers Charter