VIDEO: Vermin Supreme & Jimmy McMillan QA 3-17-2015: 2016 presidential operations?!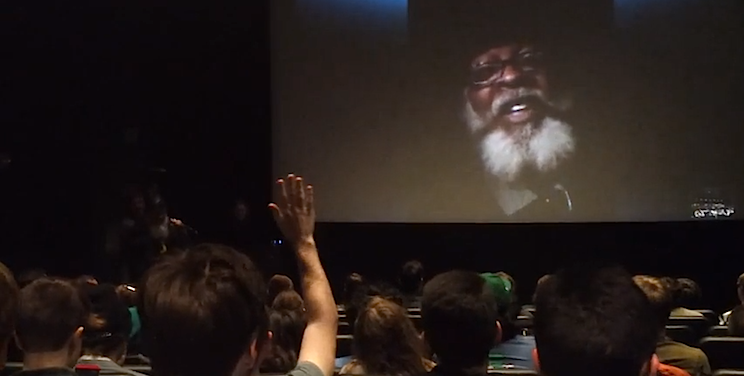 Will Vermin and Jimmy attempt to ontologically defeat the corrupt and bloated US political sphere again? High rent and oral hygiene will be back on the agenda in 2016, they hint in a QA.
Vermin Supreme and Jimmy McMillan answer questions after a free screening of "Who is Vermin Supreme? An Outsider Odyssey" at the Paramount in downtown Boston. Director Steve Onderick answers questions, followed by Vermin and Jimmy over skype.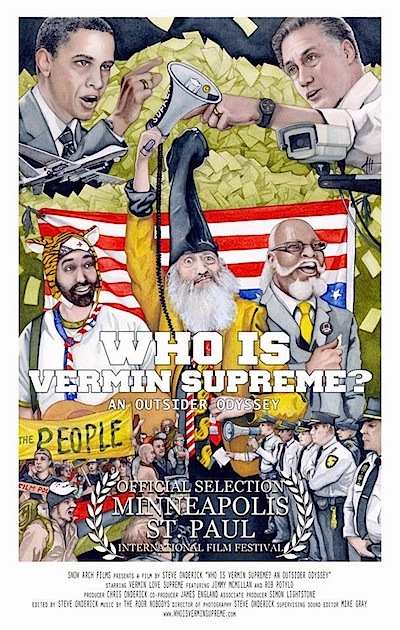 http://whoisverminsupreme.com - here's the trailer: https://www.youtube.com/watch?v=gbf3rXJJLt8&feature=youtu.be .
The film has been continuously improved since previous versions I've seen, thanks to New Alliance in Cambridge for an all-new sound remastering, it's really got a polished, unusual audio experience.
Review earlier from DigBoston: WHO IS VERMIN SUPREME? AN OUTSIDER ODYSSEY
A nice review from the evening: Who Is Vermin Supreme? An Outsider Odyssey (2014) | Film Static: Criticism and Essay by Jarrod White
https://twitter.com/verminsupreme
To contact Jimmy McMillan, please email him at damnrentparty@gmail.com
[Yes I helped Steve distribute his film to kickstart supporters]
CREATIVE COMMONS - REMIX WITH ATTRIBUTION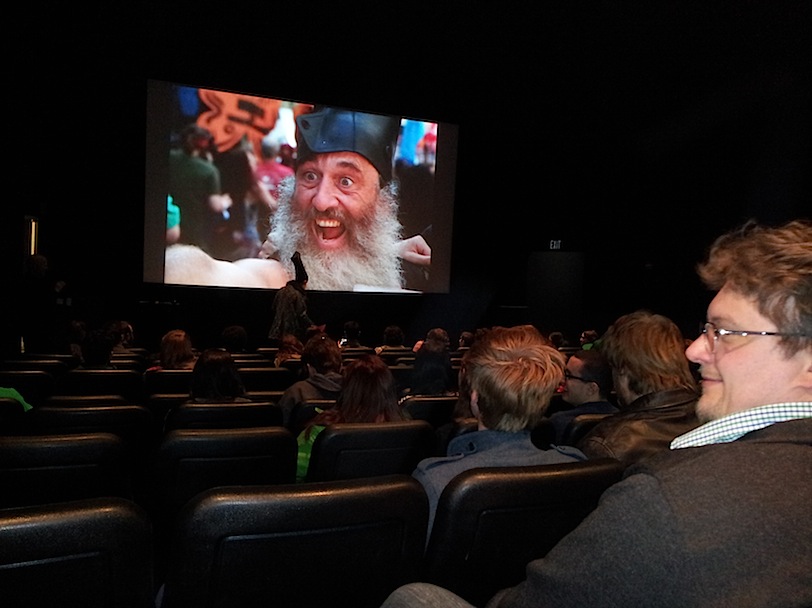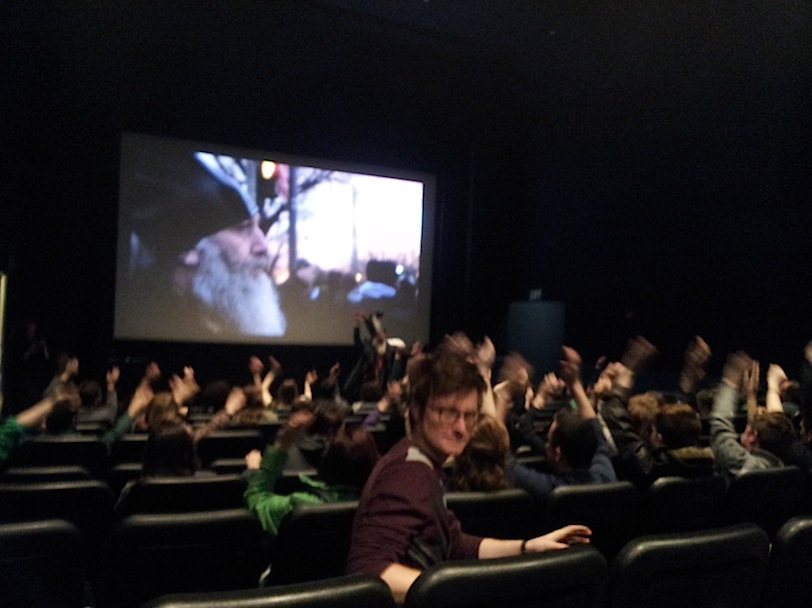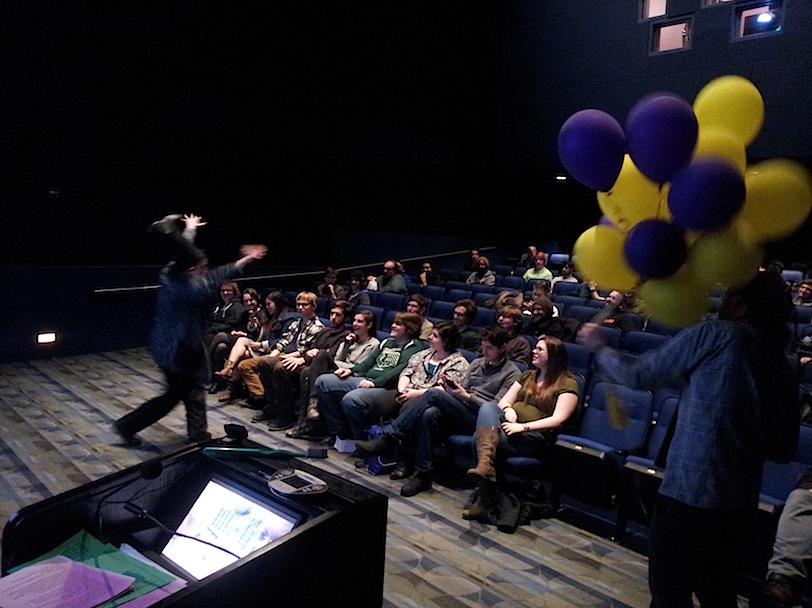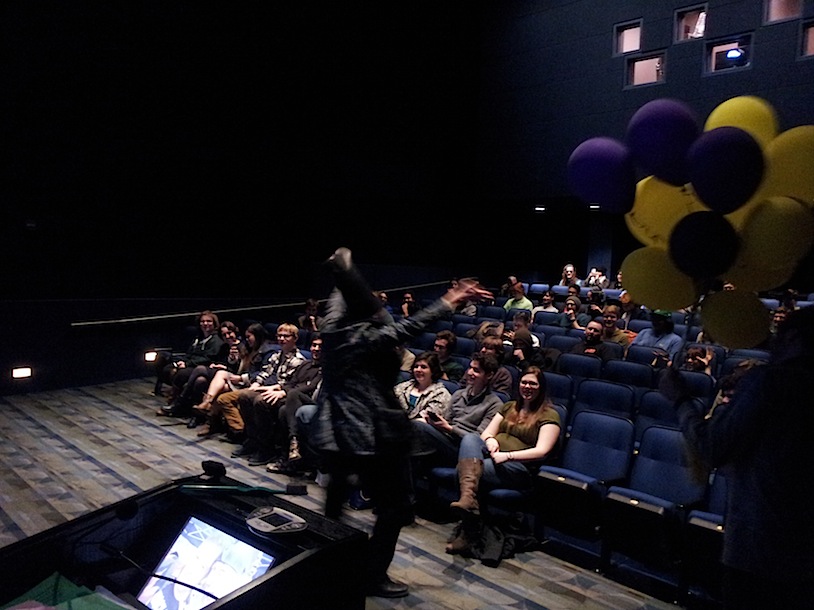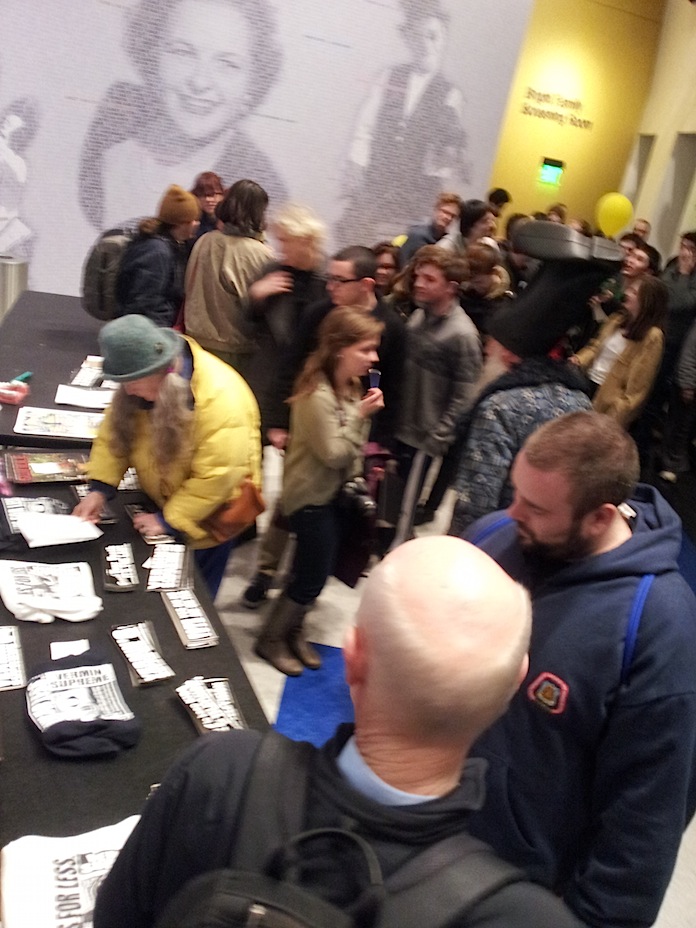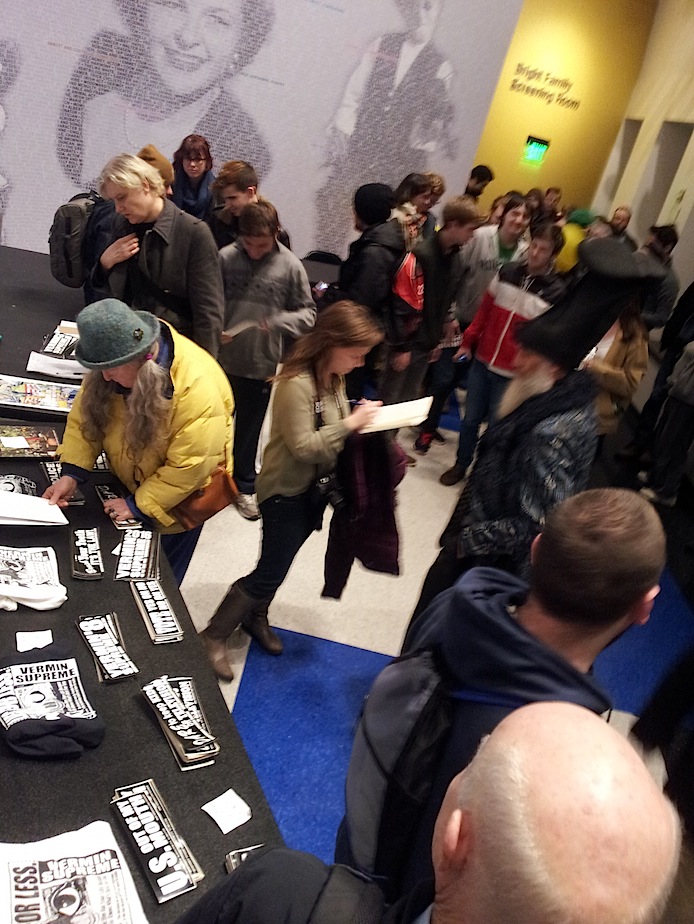 Commenting on this Story is closed.