Heroes in "(T)error": Urgently necessary documentary turns FBI sting inside out in War on Terror exposé; similar operations now escalating in Minnesota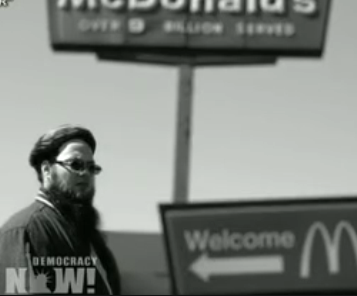 I was fortunately able to catch a screening of the new documentary "(T)error" at the Boston Independent Film Festival. It exposes a whole level and mode of our political reality, the closest thing to an accurate domestic war on terror doc that has yet been done. (official website)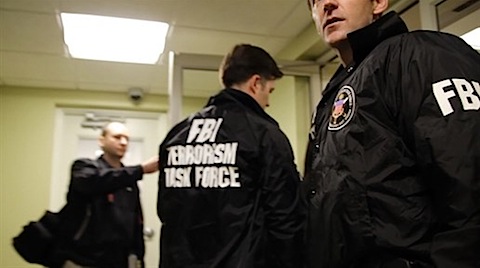 As a film it has some technical shortcomings, but it covers a lot of ground including important community history of the Black Panther Party and intelligence probes of Muslims in New York City. In showing how the real machinery of domestic intelligence operations really work, it's an invaluable, quite original film and one sure to blow the minds of many viewers. At 93 minutes, its length works well with the often low-energy, weird situations, without wearing people out through excessive tangents.
For the first time (T)error brings the viewer within an active FBI sting as 15-year self-described "civilian operative" Saeed Torres moves to Pittsburgh and attempts to sting Khalifah al-Akili (below), a Muslim-American who mainly makes relatively militant Facebook posts, which draws the Feds' attention to him.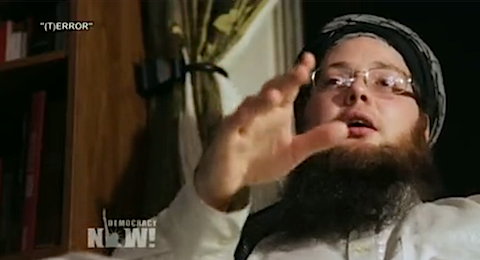 In the bulk of the film. with massive guilt and exhaustion hanging over him like a raincloud, Saeed (below) chainsmokes blunts, exchanges lots of texts with his FBI handlers and tries to lurk his way into the local community. Social media engineering attempts and the entry of another veteran informant operative define the midst of the story.

While Saeed is mainly narcing for the money, he also has contempt for Muslims that are messing things up, as he sees it. His regretful severe social isolation, a consequence of his actions, is not downplayed at all - and unlike some films it seems sincere, even as he performs the role of a lying sociopath for envelopes of cash from the feds.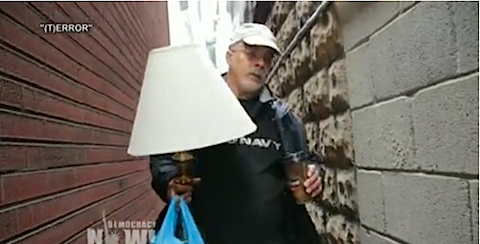 I won't get into the details here, though they have been well-publicized. A 45-minute Democracy Now segment brings everyone up to speed, key spoilers included: FBI Informant Exposes Sting Operation Targeting Innocent Americans in New "(T)ERROR" Documentary | Democracy Now!
//////
Parallels are connected between the Pittsburgh op and Saeed's earlier FBI sting campaigns since 2000. The story also covers in-depth the very similar sting and prosecution of musician Tarik Shah, whose mother Marlene presents the strong front reminiscent of so many other family members of those targeted previously.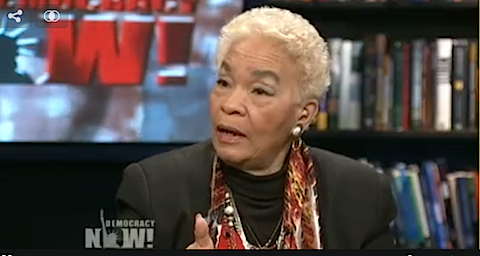 The work that Steve Downs does in attempting to bring transparency in the case is highly commendable and necessary - contact this man's org if you credibly think you are really getting put into a sting: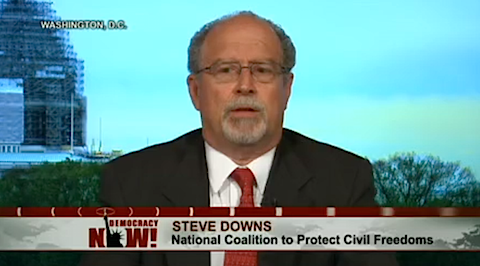 Shahed Hussain, the informant involved in the Newburgh Four case from 2006 and another case in Albany, started working for the bureau in 2002 and makes quite a splash of fake reality spam in this film. (NY Post neutrally notes HBO doc The Newburgh Sting - 2014. Wiki page notes )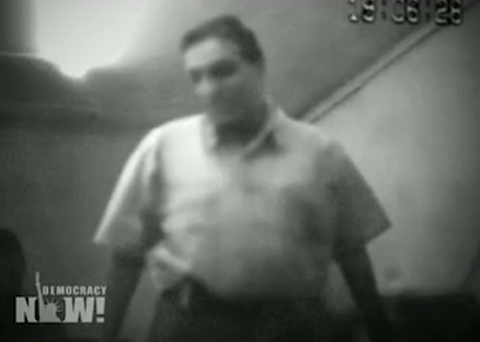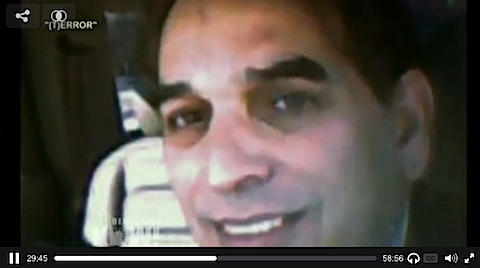 It's impossible to watch this film without vividly recalling the wave of federal informant activity around the 2008 Republican National Convention and the antiwar movement, culminating in surprise grand jury raids in 2009. I ran into at least four people somewhat like Saeed over about two years and these are the kind of encounters burned in your memory within a whole separate category of social & political reality. For some viewers the 2009 G20 conference in Pittsburgh will echo through this story as well, although it's not discussed in the film.
Adding to this film's urgency, in recent weeks Minnesota's primarily Muslim Somali community has gotten snared in another high profile sting. Early indications are pretty clear that the informant was someone who was under pressure from compelled secret grand jury testimony that went bad, showing how these operations generate the raw power necessary to compel informants into action.
See: Feds charge six Minnesotans with trying to join ISIS | Minnesota Public Radio News (Apr 20 2015), some constitutionally dubious new charge: Man charged for sending threatening tweets in ISIS case | Minnesota Public Radio News (Apr 24 2015 - wut?!), Informant's role emerges as key in counterterror sweep | Minnesota Public Radio News (Apr 20 2015), Defense challenges use of paid informant in Minnesota ISIS case - CBS News (Apr 23 2015), Defense calls case against MN terror suspects weak; judge allows it to move forward - BringMeTheNews.com
/////
This whole realm is totally alien to most Americans, and I certainly hope that it gets aired as widely as possible. Ideally via another national PBS program distribution deal like Better This World (2011: Dirs Katie Galloway & Duane de la Vega), which covered the "Texas Two" molotov cocktail case and grandiose informant Brandon Darby -- who soon thereafter entered the Breitbart conservative media fold. [I contributed some help to BTW] Review here.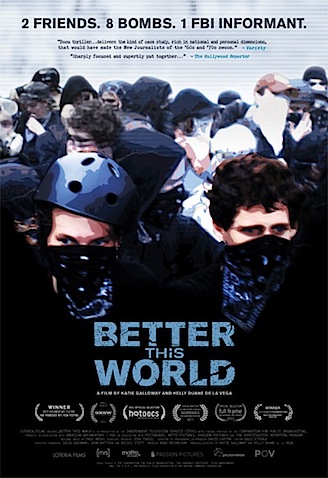 Another film Informant (2012: Dir Jamie Meltzer) more or less let Darby expose himself in his own words.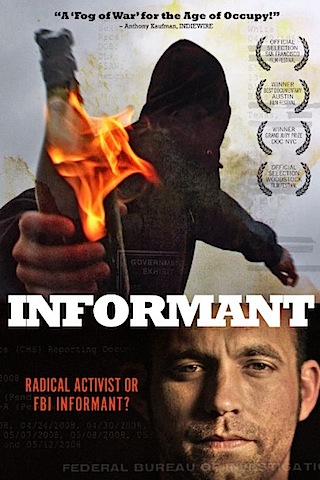 It also brings to mind the huge series of semi/fictionalized informant characters in movies - how often the Hollywood films end up getting told from the perspective of people that rolled.
Most recently, the skillful and vivid Pynchon adaptation Inherent Vice (2014: Dir Paul Thomas Anderson) features the anxious Owen Wilson as a semi-private COINTELPRO informant circa 1970. Wilson confesses he found out they "want to use us to keep the membership in line" - that is, keep the hippie revolution within boundaries. Helpfully, this film shows the psychological toll that being rolled into the game as a plant really takes, helping drive much of the plot.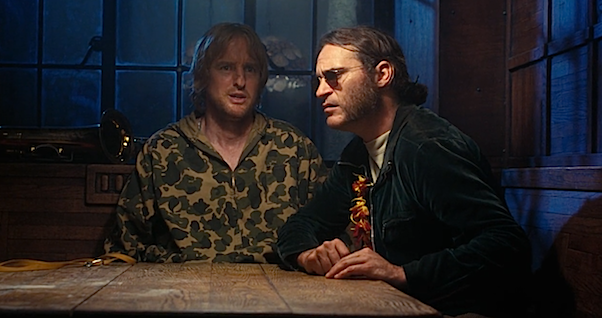 Goodfellas (1990: Dir. Martin Scorsese) is getting attention now at its 25th anniversary. Goodfellas' real-life Henry Hill, who was paid handsomely by the film production - ultimately leaving witness protection and dying peacefully in 2012:
American Hustle (2013: Dir David O. Russell) gave a glossy, color saturated Jersey yarn of rolled con man Irving Rosenfeld.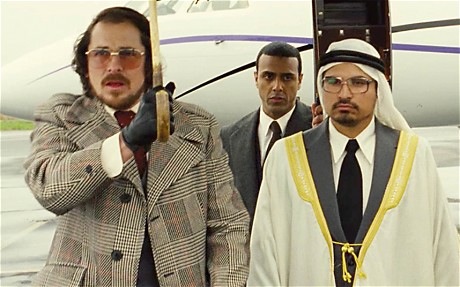 As studios so frequently do, it was paired off Scorsese's indulgent and somewhat saggy The Wolf of Wall Street (2013). Jordan Belfort undeservedly gets the privilege of introducing himself, played by Leonardo DiCaprio - and his sporting of the wire to expose his co-workers is quite condensed from reality in the film plot.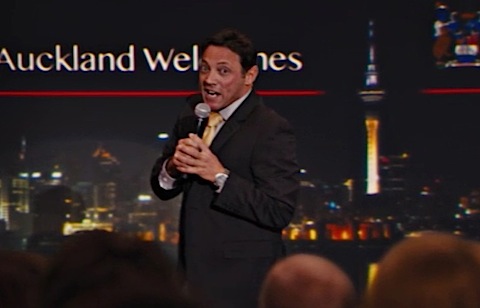 But no one that I'm aware of has touched the notion in fiction or reality of an ex-black revolutionary & Muslim who is a repeat player for the Feds, rather than another smooth-talking pushy hustler folding under charges. (Although you might say The Spook Who Sat by the Door (1973: Dir. Ivan Dixon) portrays the reverse of this operation. Full film here.).
/////
I would be remiss in failing to note a couple new informant-related stories from WhoWhatWhy: the Boston bombing case and the late Ibragim Todashev remains locked away. As is so often the case, the American public is not privy to secret documents that could indicate earlier federal activity in the circle of acquaintances of the Tsarnaev brothers. The Unexplained Connection Between the FBI and Two Muslim Friends Killed by Law Enforcement - WhoWhatWhy. See this relatively new heavily redacted document: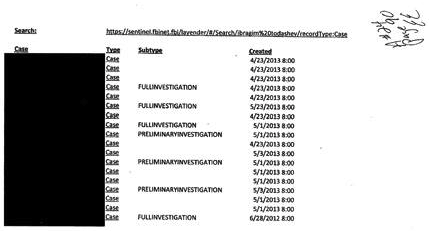 Additionally, the April 19, 1995 bombing of the Murrah federal building in Oklahoma City continues to emit interesting new informant information nodes, with "CI-183" at Elohim City a new awkward data point of interest in understanding the case better: Exclusive: Oklahoma City Bombing Breakthrough, Part 1 of 2 - WhoWhatWhy // Exclusive: Oklahoma City Bombing Breakthrough, Part 2 of 2 - WhoWhatWhy. Kudos to WhoWhatWhy for publishing well sourced new material in both the Boston and OKC cases in the last few days, April 22-25th.
After seeing (T)error it should be easier to understand the kind of shadowy context informant type operations may have intersected with these tragedies, and at least the stubs of the paper trails of those intersections.
/////
See another review: Sundance Doc (T)ERROR Is This Year's Citizenfour - Vogue. As noted, the regret-bound Saeed really just wishes he could apprentice to a master baker and cook cupcakes. "(T)ERROR should be seen as ancillary viewing to Laura Poitras's Citizenfour, both of which touch on issues of surveillance and the right to privacy versus the imperative to prevent terrorism."
Saeed pegs his map of Pittsburgh, cryptically: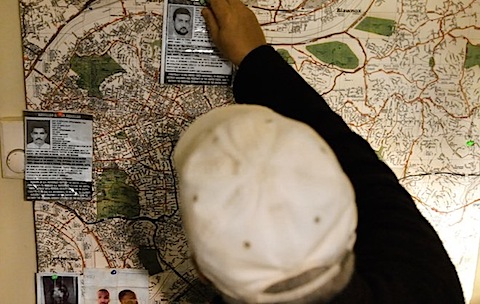 Follow the Terror documentary on Facebook here. As protests uptick across America again, the film also gains relevancy in looking back at how revolutionary movement's like Saeed's former Black Panther Party, the Nation of Islam and American Muslims got put under COINTELPRO pressure. Saeed never really seems to recant his former revolutionary beliefs, at least on camera. Aptly enough, a Le Carré novel and many other items of political and spy literature dot the scenes in Pittsburgh.
It gives us some better grasp of how the government interfaces deep into the lives of communities living in political and economic tension, making it among the most perfectly relevant things one could hope to see on the screen right now. One can't conclude anything else but that Saeed is another misguided "hero in error", to borrow Iraqi exile Ahmed Chalabi's phrase, a memorably awful defense of his own transgressions.
Commenting on this Story is closed.