Israeli Assault on Lebanon: July 12-28 Map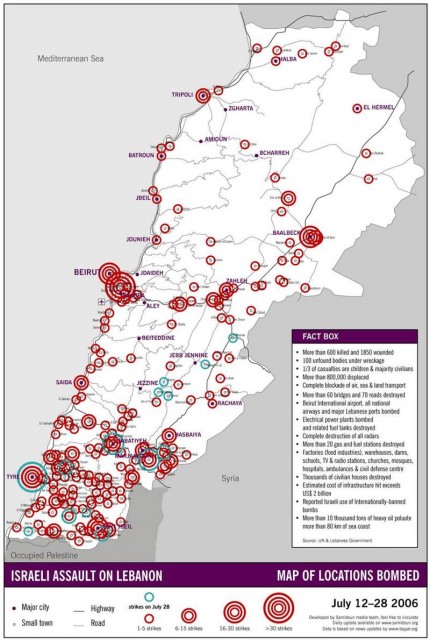 This map was developed by www.samidoun.org by data from www.tayyar.org. Sources were the UN and Lebanese Government. Note these guys mark Israel as "Occupied Palestine". A map of bombing intensity between July 12 to 28 2006, The largest rings represent 30 airstrikes , the triple rings 16-30,double rings 6-15 airstrikes. The war was a dramatic failure for Israel and the United States, yet it has already been forgotten by the U.S. media. 
The still-resonating fallout from this summer's conflict will influence events in the year to come.